Community-based disability services plan required
Nebraska is required to create a statewide plan to provide disability services under a bill passed May 13.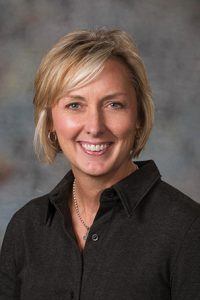 LB570, introduced by Sen. Lynne Walz of Fremont, requires the state Department of Health and Human Services to develop what is known as an "Olmstead Plan," which is a plan to provide services to qualified individuals with disabilities in the most integrated community-based settings.
DHHS is required to develop the plan with the University of Nebraska, the Equal Opportunity Commission and the state departments of Correctional Services, Economic Development, Labor, Transportation and Education. The plan will be completed by Dec. 15, 2019.
The bill also adds the Commission for the Deaf and Hard of Hearing, the Commission for the Blind and Visually Impaired and the Public Service Commission to the Olmstead Plan stakeholder advisory committee.
LB570 requires DHHS to work with an independent consultant to assist with continued analysis and revision of the Olmstead Plan. This analysis will be provided in a report to the Legislature by Dec. 15, 2021, and every three years going forward.
The bill passed 44-0 and takes effect immediately.