Regional public transit bill advances
A bill designed to expand mass transit in eastern Nebraska advanced to select file May 9.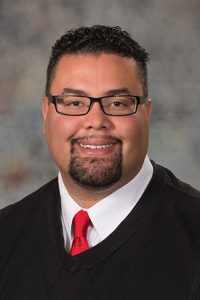 LB492, as introduced by Omaha Sen. Justin Wayne, would adopt the Regional Metropolitan Transit Authority Act. The bill would allow a municipality, or group of municipalities within a metropolitan statistical area, to create a regional metropolitan transit authority or join an existing one. A transit authority would be governed by a seven-person board and have the power to issue revenue bonds.
Under the bill, an existing transit authority that serves one or more municipalities within the same metropolitan statistical area could connect to a RMTA. An ordinance to create or join a RMTA would require a two-thirds vote of the governing authority of each municipality involved.
Wayne said he introduced the bill because, in Omaha, missing a bus could mean waiting two or three hours for the next one.
"Most economic development occurs around hubs and our transportation infrastructure," Wayne said. "In order for Omaha to grow, we have to have a public transportation system."
An Urban Affairs Committee amendment would allow only existing transit authorities to convert to a regional mass transit authority. The change would prevent creation of RMTAs in Lincoln and Grand Island, which would have been allowed under the original bill. The amendment was adopted on a 28-0 vote.
Wayne introduced an amendment that would expand eligible areas to include combined statistical areas, specifically to allow Fremont to join a transit authority created in Omaha, he said. The amendment, which was adopted 26-0, also would enable a city to leave a transit authority by the same method through which it joined.
Supporting the bill was Bellevue Sen. Carol Blood. She said bus service in Bellevue is limited and expensive, putting the poor, seniors and people with disabilities at a disadvantage. The creation of a regional transit authority would provide cities like Bellevue a seat at the table when transportation decisions are made and would better connect suburban communities with Omaha, Blood said.
Sen. Sue Crawford of Bellevue said she supported the bill because businesses in Bellevue need workers and residents who can't afford a car should have the opportunity to fill those jobs. The bill would create that opportunity without a significant financial burden on participating cities, she said.
"There's nothing that requires any of the cities to come on board. We are simply creating the structure that allows them to have that conversation and have a way to collaborate," Crawford said. "It's not raising anyone's property taxes."
Sen. Andrew La Grone of Gretna opposed the bill. He acknowledged concerns about connecting people in Omaha to jobs in surrounding communities, but said creating another layer of government was an inadequate solution.
"I agree with Sen. Wayne about the problem," La Grone said. "Taxing the citizens of Sarpy County primarily for services in Douglas County is not the answer."
Sen. Robert Clements of Elmwood said that none of the residents in the Sarpy County portion of his district that he met while campaigning last fall asked about expanded mass transit.
"I did have them ask me about when they were going to get rid of the learning community tax," Clements said. "[That tax] is being paid by people in Sarpy County that's going out of their area to Douglas County."
LB492 advanced from general file on a 26-9 vote.