Prohibition on restraints for pregnant prisoners, detainees advanced
Lawmakers gave first-round approval May 9 to a bill that would offer protections for pregnant incarcerated women.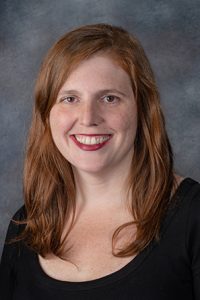 LB690, introduced by Omaha Sen. Machaela Cavanaugh, would prohibit the use of restraints on a pregnant prisoner or detainee unless she poses an extraordinary flight or security risk.
Cavanaugh said every woman who gives birth deserves to do so with dignity.
"This bill allows some shred of dignity for a woman who is about to give birth to a child," she said. "I think we as a state and we as a [legislative] body owe that to all women."
Under LB690, if restraints are used on a pregnant prisoner or detainee, it must be in the least restrictive manner necessary. Restraints would be removed immediately if a health care professional treating a pregnant woman requests it.
The bill would require that the detention center administrator document the extraordinary circumstances that necessitated the use of restraints within 10 days of the incident. It also would prohibit the use of restraints without exception during active labor or childbirth.
A Judiciary Committee amendment, adopted 35-0, would allow a prisoner or detainee who is improperly restrained to bring a civil action under the Political Subdivisions Tort Claims Act or the State Tort Claims Act.
Omaha Sen. Megan Hunt spoke in support of the bill. She said the idea of shackling women who are in labor is inhumane and degrading for both the woman and her child.
"No matter someone's history, no matter what they've done and no matter the trouble they've gotten into, she's still a woman bringing forth life into the world and should be cared for with dignity, love and respect," Hunt said.
Senators advanced the bill to select file on a 43-0 vote.