Bill advanced to clarify protection order process
Lawmakers gave first-round approval April 30 to a bill that would update application procedures for harassment, sexual assault and domestic abuse protection orders.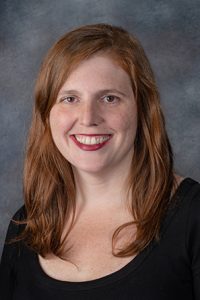 Nebraska currently authorizes three types of protection orders for cases of harassment, sexual assault and domestic abuse. LB532, as originally introduced by Omaha Sen. Machaela Cavanaugh, would harmonize application procedures for all three protection orders.
The bill's intent is to provide more clarity to the process, Cavanaugh said, because victims who pursue protection orders often do so without legal assistance.
"Since a victim's choice to leave a violent situation creates a particularly high risk of future violence, protection orders are absolutely critical to helping [them] access safety for themselves and their family," she said. "However, protection orders will not be effective if survivors aren't presented with an understandable and clear process."
A Judiciary Committee amendment, adopted 41-0, replaced the bill. Under the amendment, if an application for a temporary protection order is dismissed, it would be dismissed without prejudice. This would allow the petitioner for the protection order to correct any missing information and resubmit the application for consideration.
The petition for a protection order must include the events and dates, or approximate dates, of the alleged assault or abuse, including the most recent and most severe incidents.
The court where the petition is filed could decide to issue a temporary protection order "ex parte," or without giving notice to the respondent, if the petitioner believes the respondent poses an immediate and significant safety risk.
If the court rejects an application for a sexual assault or domestic abuse protection order, LB532 would require that an evidentiary hearing be held within 14 days. The court would be required to admit the original petition and affidavit into evidence.
The amendment also would clarify that the petitioner for a protection order could not be found to be in violation of his or her protection order.
Omaha Sen. Robert Hilkemann supported the bill, saying it would strengthen the path to safety for victims of violence.
Senators advanced the bill to select file on a 41-0 vote.