Prescription drug monitoring program updated
Lawmakers approved a bill April 29 that makes several changes to the state's drug monitoring program.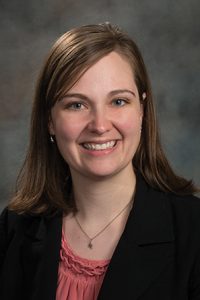 LB556, introduced by Sen. Sara Howard of Omaha, makes a number of changes designed to make the Prescription Drug Monitoring Program interact more effectively with appropriate agencies, other state drug monitoring programs and state and regional health information exchanges.
Among other provisions, the bill:
• allows for data sharing with other state PDMPs;
• allows for highly regulated sharing of de-identified prescription data for research purposes;
• adds requirements for prescription and identifying data to be collected to aid in patient matching and medication reconciliation;
• gives non-statutory flexibility to the state Department of Health and Human Services in collaboration with the PDMP in altering data collection provisions; and
• allows Medicaid managed care organizations and Nebraska Medicaid officials access to the PDMP.
The bill also contains provisions of LB557, introduced by Omaha Sen. Brett Lindstrom, that amend the definition of a practitioner to include additional providers if they are members of a patient's care team.
The provisions also change the first and third prescription to a 60-day look back and add an exemption for hospice and palliative care or a cancer diagnosis.
LB556 passed on a 44-0 vote and takes effect immediately.