Affordable housing bill expanded, advanced
Affordable housing projects in extremely blighted areas would receive first priority for state assistance under a bill advanced from general file April 24.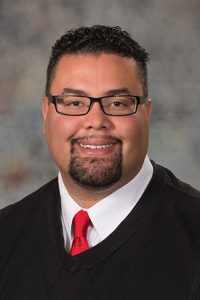 As introduced by Omaha Sen. Justin Wayne, LB86 would increase the documentary stamp tax on the sale of real estate and direct some of the additional revenue to the state's Affordable Housing Trust Fund, which is used to increase the supply and improve the quality of the state's affordable housing stock.
A Revenue Committee amendment, adopted 35-0, would replace the bill. It would require the state Department of Economic Development, which administers the fund, to give first priority to projects located in an area that has been declared extremely blighted when selecting projects for assistance.
The amendment would require the governing body of a city that intends to build workforce housing in an extremely blighted area under the state's Community Development Law—or intends to declare an area as extremely blighted for purposes of funding decisions under the Affordable Housing Trust Fund—first to adopt a resolution that the area is extremely blighted after a public hearing.
State law defines an extremely blighted area as a census tract with an average unemployment rate that is at least 200 percent of the average state unemployment rate and an average poverty rate of more than 20 percent according to the most recent federal decennial census.
Wayne introduced an amendment, adopted 37-0, that would include provisions of his LB88. The amendment would provide a $5,000 nonrefundable income tax credit to any individual who purchases a residence located in an extremely blighted area if it is his or her primary residence and was not purchased from a family member.
The credit would be subject to recapture by the state Department of Revenue if the individual claiming the credit sells the residence or stops using it as his or her primary residence within five years.
Wayne said he introduced the proposals to increase the number of affordable homes in north Omaha and to increase homeownership in historically impoverished areas of the city where minorities typically reside.
The amendment also would include provisions of LB694 and LB737, both introduced by Sen. Tony Vargas of Omaha.
Under the amendment, only for-profit entities would be required to provide matching funds to receive assistance from the Affordable Housing Trust Fund. Political subdivisions, local housing authorities and nonprofit organizations would not be required to provide matching funds.
"My hope is that by removing this initial match requirement preventing many entities [from] doing these projects and developments, that work will be done quicker and the needs of so many low-income Nebraskans will be met," Vargas said.
The amendment also would require the state Department of Economic Development to include more information in its annual status report on the Affordable Housing Trust Fund. The report would be required to include the total amount of funds for which applications were received, the year-end fund balance and an explanation of why any remaining funds have not been committed.
Bellevue Sen. Sue Crawford supported the bill as amended. She said removing the matching requirement would make it easier for nonprofits to replace affordable housing units destroyed by recent flooding.
Senators voted 38-0 to advance the bill to select file.