Updated landlord requirements advanced
A bill that would require landlords to return security deposits more quickly was advanced from general file April 24.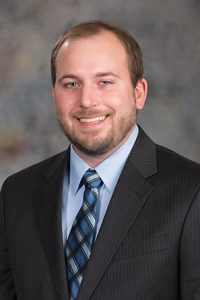 Currently, a tenant formally must request return of a security deposit from their landlord. LB433, sponsored by Lincoln Sen. Matt Hansen, would require landlords automatically to provide the balance due on a security deposit to a tenant within 14 days of termination of a rental agreement.
One way to address access to affordable housing in Nebraska, Hansen said, is by updating landlord-tenant laws.
"It's important to remember that a security deposit is just that—a deposit of a tenant's own money for the landlord to hold in case damage is done to the property," he said. "If no damage is done … that money should be returned to the tenant, regardless of whether or not the tenant contacts the landlord."
If a landlord fails to return the security deposit within 14 days, the tenant could recover any property or money due to him or her, as well as liquidated damages equal to one month's rent plus costs and reasonable attorney's fees.
If a government entity deems a residence to be uninhabitable due to negligence, the tenant could not be held liable for any damage as a direct result of forcible removal.
A Judiciary Committee amendment, adopted 30-5, incorporated provisions of Hansen's LB434, which would extend the period of time for payment of rent after a notice of intent to terminate from three to seven days.
Bayard Sen. Steve Erdman opposed lengthening the payment period.
"The tenants know they're supposed to pay the rent on time," he said. "I don't believe giving them another four days is going to make a difference."
Sen. Steve Lathrop of Omaha, who serves as the Judiciary Committee chairperson, said the committee proposed the change because delays in mail delivery sometimes can mean that a person receives notice on the same day that their grace period has expired.
"This is only to provide people with a meaningful opportunity to actually pay back rent," he said. "Most landlords want back rent paid and for the tenants to continue living there."
Senators advanced the bill to select file on a 32-6 vote.