Restorative justice bill clears first round
Senators gave first-round approval April 23 to a bill that would expand the use of restorative justice programs in Nebraska.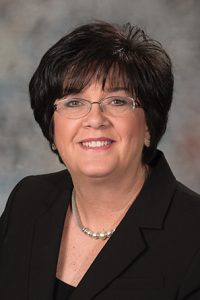 Restorative justice programs provide an informal opportunity for a person who causes harm to accept responsibility and for victims to describe the impact of the harm and identify the losses incurred. Programs can include mediation, conferences, panels, projects or classes.
LB595, as originally introduced by Thurston Sen. Joni Albrecht, would have changed the Office of Dispute Resolution to the Office of Restorative Justice and Dispute Resolution. Albrecht said the office has successfully implemented restorative justice programs since 2015 using grant funding.
"LB595 would solidify these successful practices into our statutes and provide for the future of restorative justice under the [office]," she said.
A Judiciary Committee amendment, adopted 38-0, replaced the bill and removed the office title change.
Among other provisions, the amendment also would specify that any restorative justice agreement reached between parties would be considered confidential. It would make any admission, confession or incriminating information obtained through a restorative justice program inadmissible as evidence against a juvenile, except as rebuttal or impeachment evidence in any future juvenile adjudication or criminal proceeding.
A judge could order an adjudicated juvenile to participate in a restorative justice program based on his or her age, intellectual capacity, living environment or the nature of the case.
LB595, as amended, would change membership of the 15-member dispute resolution advisory council to include a district court judge, county court judge and juvenile court judge, as well as representatives from the Office of Parole Administration, Nebraska State Bar Association and Nebraska County Attorneys Association.
The amendment also would allow a licensed attorney to act as a mediator in developing parenting plans, if agreed to by all parties.
Senators advanced the bill to select file on a 38-0 vote.