Bill to prohibit minor consent defense advanced
Senators advanced a bill from general file April 23 that would provide stronger sexual assault protections for minors.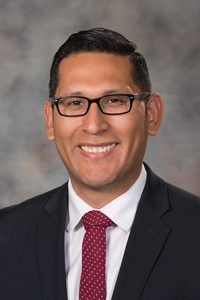 LB478, as introduced by Omaha Sen. Tony Vargas, would prohibit consent by a minor younger than 18 from being used as a defense or mitigating factor in a civil case arising out of a sexual assault perpetrated by an adult in a position of authority over the minor.
Vargas said that in 2017 a Florida court found four third graders at least partially at fault when they were molested by a teacher.
"It should be easy to say that a minor cannot provide consent to a person of authority," he said. "It should be equally easy to say that a victim and their family should not be further victimized by a statutory framework that can result in a [defendant] victim blaming their way out of paying damages."
Vargas said there currently is nothing in Nebraska statutes that prevents victims in civil cases from being blamed under a defense known as "comparative negligence," which means both parties share fault in a matter.
A Judiciary Committee amendment, adopted 36-0, would replace the bill. As amended, a victim's consent would not be admissible in any civil case alleging sexual penetration when a perpetrator is 19 or older and the victim is younger than 16.
It also would make inadmissible a victim's consent in a civil case alleging sexual contact when a perpetrator is 19 or older and the victim is younger than 15.
Omaha Sen. Machaela Cavanaugh spoke in support of the bill, calling it another important step in making sure that children are protected.
"Sometimes it's easy to discount what it looks like to be a victim of sexual assault and what consent means," Cavanaugh said. "[There are] many forms of consent [but] a child cannot give consent. It's just not possible."
Senators advanced the bill to select file on a 37-0 vote.