Statewide building code advances
A bill to make the state's building code the default code for municipalities advanced to select file April 23.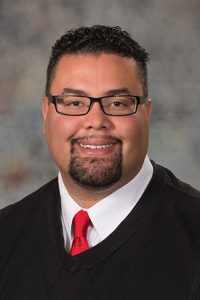 Currently, the state building code only applies to state-owned buildings and buildings in political subdivisions that have adopted the state code.
LB96, introduced by Omaha Sen. Justin Wayne, would make the state building code applicable in any county, city or village that does not adopt a building code within two years of an update to the state building code. An Urban Affairs Committee amendment, approved on a 36-0 vote, would exempt any building that is on a farm or is used for farm purposes.
Wayne said that many areas of Nebraska have no code in place, which is problematic if an insurance company requires a damaged home to be rebuilt to code.
"This is really a way to protect builders and homeowners," Wayne said. "The goal of LB96 is to provide homeowners with a potential recourse in the event they build a new home in part of the state that does not currently have an adopted building code."
Lawmakers advanced LB96 to select file on a 37-0 vote.