Ballot measure for TIF repayment extension approved
Voters will determine whether to extend the maximum length of time to repay tax-increment financing indebtedness in certain cases under a measure approved by lawmakers April 18.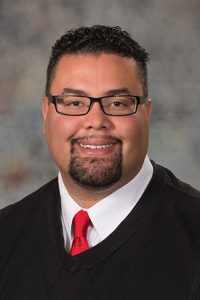 LR14CA, introduced by Sen. Justin Wayne of Omaha, will place a proposed amendment to the Nebraska Constitution on the November 2020 general election ballot.
If approved, the amendment will authorize the Legislature to extend the maximum repayment period for TIF indebtedness from 15 to 20 years if, due to a high rate of unemployment combined with a high poverty rate as determined by law, more than half of the property in a project area is designated as extremely blighted.
State law defines an extremely blighted area as a census tract with an average unemployment rate that is at least 200 percent of the average state unemployment rate and an average poverty rate of more than 20 percent according to the most recent federal decennial census.
Lawmakers voted 43-2 to approve LR14CA.