Program to license and regulate hemp industry advanced
Lawmakers gave first-round approval April 15 to a bill that would authorize and regulate the growing, processing and handling of hemp and hemp products in Nebraska.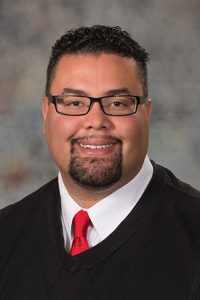 Congress legalized the cultivation and sale of hemp with the 2018 Farm Bill by removing it from the federal Controlled Substances Act. States that wish to regulate hemp production first must submit a plan to the U.S. Department of Agriculture for approval.
Omaha Sen. Justin Wayne, sponsor of LB657, said the bill would fulfill those requirements and give Nebraska farmers and manufacturers a foothold in what he said is projected to be a $10 billion industry by 2025. Hemp, which Wayne stressed is not the same as marijuana, can be used to make fabrics, yarn, rope, paper, drywall, industrial oils and other products, he said.
"[Hemp production] is coming one way or another," Wayne said. "We can either be left behind or we can lead."
An Agriculture Committee amendment, adopted 37-4, would replace the bill. It would require the state Department of Agriculture to establish, operate and administer a program to license and regulate those who cultivate, process, handle or broker hemp, defined as cannabis with no more than 0.3 percent delta-9 tetrahydrocannabinol (THC), the plant's main psychoactive compound.
Among other requirements, license holders would have to be at least 18; not have had a cultivator, processor-handler or broker license revoked in the five years preceding the application; and not have been convicted of a felony related to a controlled substance within the preceding 10 years.
License holders would consent to background checks; entry onto and inspection of all sites where hemp would be cultivated or processed; testing of hemp samples; destruction of hemp found to have THC concentration greater than that allowed by the act; and annual inspections by the department to verify that hemp is being grown in accordance with the law.
The bill would require the department's director to submit a state regulatory plan to the U.S. Secretary of Agriculture no later than Dec. 31, 2019.
The plan would describe practices to maintain information regarding land where hemp is cultivated, handled or processed; procedures governing the sampling and testing of hemp; procedures for destroying hemp plants or products that violate the act; procedures for implementing the act's enforcement provisions; and a procedure for conducting annual inspections of a random sample of hemp cultivators.
Prior to the state plan's approval, a person with a valid licensing agreement with the state Department of Agriculture could cultivate, handle or process hemp as part of the department's agricultural pilot program, which federal law authorized in 2014.
Finally, the bill would create a commission that periodically would report to the governor and the Legislature on policies and practices that would result in the legal growth, management, marketing and use of the state's hemp industry. A fee on hemp seed and hemp fiber sold or delivered in Nebraska would fund the commission.
Sen. Tom Brandt of Plymouth supported LB657, saying hemp is a drought-resistant cash crop that fits into farmers' existing crop rotation. He said Kansas, Iowa, Missouri and Wyoming have legalized the growth and sale of hemp.
"We are lagging behind our neighboring states who are our competitors in this emerging market," Brandt said.
Peru Sen. Julie Slama also supported the bill, saying it would give farmers an alternative crop.
"Our Nebraska farmers will not live or die on the passage of this bill, but it provides them another option to diversify their crops," she said. "All you have to do is look at commodity prices for corn and soybeans right now to understand why that's important."
Sen. Dave Murman of Glenvil also supported the bill, saying it would help manufacturers that build special machinery needed to harvest hemp plants.
"I don't think it's going to be a panacea," he said, "but we have a chance to get in, probably not on the bottom floor, but at least near the bottom floor."
Kearney Sen. John Lowe opposed the bill. He said South Dakota Gov. Kristi Noem vetoed similar legislation last month on the grounds that it would have complicated law enforcement searches and provided a defense for those breaking the state's drug laws.
Lowe said he feared that authorizing the production and sale of hemp would put Nebraska on a path toward legalizing marijuana.
"We're opening a cavern, a cavern that we will not be able to crawl out of once this is passed," he said.
Sen. Steve Erdman of Bayard also opposed the bill. He, too, cited Noem's veto message, which claimed that legislation authorizing hemp production is part of a larger effort to legalize marijuana for recreational use.
Senators voted 37-4 to advance LB657 to select file.