Plan requirement for community-based disability services advanced
Senators gave first-round approval April 8 to a bill that would require creation of a statewide plan to provide disability services in Nebraska.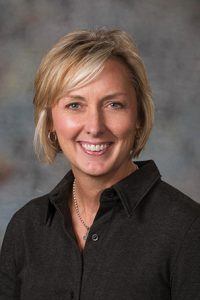 LB570, introduced by Sen. Lynne Walz of Fremont, would require the state Department of Health and Human Services to develop what is known as an "Olmstead Plan," which is a plan to provide services to qualified individuals with disabilities in the most integrated community-based settings. The plan would be completed by June 30, 2019.
Current law already requires development of an Olmstead Plan, Walz said, which was to have been completed by Dec. 15, 2018.
In the Olmstead case, she said, the U.S. Supreme Court found that unjustified segregation and institutionalization of people with developmental disabilities is unconstitutional and a violation of the Americans with Disabilities Act. Walz said Nebraska is "very much in danger" of being sued by the U.S. Department of Justice or an individual with a discrimination claim arising from the state's lack of an Olmstead Plan.
"This is about quality of life that we are helping to provide to citizens—and everyone deserves the best quality of life that we can give them," Walz said. "We are quickly approaching the 20th anniversary of the [Olmstead] decision and our state still does not have a plan in place."
LB570 would require DHHS to hire an independent consultant to assist with continued analysis and revision of the Olmstead Plan. This analysis would be provided in a report to the Legislature by Dec. 15, 2021, and every three years going forward.
A Health and Human Services Committee amendment, adopted 40-0, would require DHHS to develop the plan with the Governor's Policy Research Office, the state long-term care ombudsman and the state departments of Correctional Services, Economic Development, Labor, Transportation and Education.
Walz said an Olmstead Plan must be statewide and comprehensive and that DHHS has indicated difficulty in the past in obtaining the cooperation necessary from all entities.
The amendment also would require the heads of those agencies to:
• develop a strategic plan;
• appoint and convene a stakeholder advisory committee that includes the Commission for the Deaf and Hard of Hearing and the Commission for the Blind and Visually Impaired; and
• arrange for consultation with an independent consultant.
Omaha Sen. Sara Howard, chairperson of the Health and Human Services Committee, offered an amendment that would fund the bill's provisions through the use of unexpended layover funds from the Legislature's budget. The amendment would transfer $100,000 into the Nebraska Health Care Cash Fund to cover the cost of implementing LB570.
Sen. Dave Murman of Glenvil supported the bill, saying he had seen the importance of integrating people with disabilities into the community as much as possible through the experience of his daughter, Whitney, who has Rett syndrome.
Although his daughter's ability to communicate is extremely limited, Murman said, his family tried to ensure that she had as much contact as possible with individuals outside her home when she was young.
"She had a lot of connections with friends and neighbors and others in the community," Murman said.
Following the 38-0 adoption of an amendment offered by Walz that would extend the deadline for creation of the state's Olmstead Plan until Nov. 1, 2019, senators advanced LB570 to select file on a 39-0 vote.