Prescription drug monitoring changes clear first round
Lawmakers advanced a bill from general file April 8 that would make several changes to the state's drug monitoring program.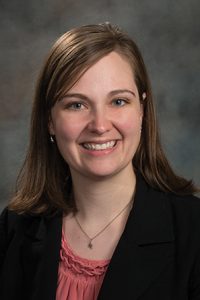 LB556, introduced by Sen. Sara Howard of Omaha, would make a number of changes designed to make the Prescription Drug Monitoring Program interact more effectively with appropriate agencies, other state drug monitoring programs and state and regional health information exchanges.
Among other provisions, the bill would:
• allow for interstate data sharing with other state prescription drug monitoring programs;
• allow for highly regulated sharing of de-identified prescription data for research
purposes;
• add requirements for prescription and identifying data to be collected to aid in patient
matching and medication reconciliation;
• give non-statutory flexibility to the state Department of Health and Human Services in
collaboration with the PDMP in altering data collection provisions; and
• allow Medicaid managed care organizations and Nebraska Medicaid officials access to
the PDMP.
Howard said the bill would help ensure that providers access the PDMP more regularly and that Nebraska continues to obtain federal grant funding by complying with interstate operability requirements.
She said the state has been a leader in addressing opioid addiction.
"Nebraska is an anomaly. We are one of the only states—if not the only state—in the last year that actually saw a reduction in our overdose deaths," Howard said. "And it is because of the work that this body has done."
A Health and Human Services Committee amendment, adopted 44-0, incorporated provisions of LB557, introduced by Omaha Sen. Brett Lindstrom. The provisions would amend the definition of a practitioner to include a physician, physician assistant, dentist, pharmacist, podiatrist, optometrist and various advanced practice nurses—as long as that practitioner is a member of the patient's care team.
The provisions also would change the first and third prescription to a 60-day look back and add an exemption for hospice and palliative care or a cancer diagnosis.
Brainard Sen. Bruce Bostelman supported the bill and the amendments, although he suggested that senators consider future limitations on the number of opioids prescribed to individuals in the terminal stages of disease.
"My brother, as he fought cancer, he was given a lot of opioids—far more than what he needed," Bostelman said.
Sen. John Arch of La Vista also spoke in support, saying the bill would make sure that all necessary patient information is available to providers in nearly real time. Patients in an emergency situation may not remember all of the medications that they are taking, he said, and LB556 would allow providers to access all of a patient's pertinent information.
Senators voted 44-0 to advance the bill to select file.