Occupation tax reporting requirement extended statewide, advanced
A bill that originally would have required metropolitan-class cities to report the impact of occupation taxes was amended to apply statewide and advanced from general file April 8.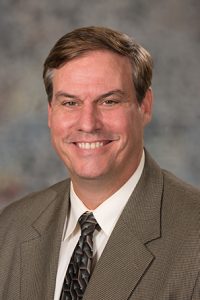 Sen. Mike McDonnell of Omaha introduced LB445, which would require designated cities to produce an annual report detailing the following:
• the purpose of the occupation tax;
• any special project designation;
• the amount of tax dollars collected;
• a list of how the money was spent or is budgeted to be spent; and
• the scheduled or projected end date of the tax.
McDonnell said the measure would provide citizens with more information regarding the fees they pay.
"LB445 is truly about government transparency," he said. "I believe transparency builds trust."
An Urban Affairs Committee amendment, adopted 33-0, would apply the reporting requirement to all Nebraska municipalities. The mandated report would be made available for public inspection on a municipality's website or other location no later than 60 days after the end of the municipality's fiscal year.
North Platte Sen. Mike Groene supported the bill and the amendment, which he said would give taxpayers needed information regarding how occupation taxes are used.
"I'm a huge supporter of transparency in government," Groene said.
Following the 37-0 adoption of an amendment offered by McDonnell to extend the reporting deadline to 90 days after the end of a fiscal year, senators advanced LB445 to select file on a 35-0 vote.