Bill to expand high-speed broadband availability advanced
Lawmakers gave first-round approval April 4 to a bill that would make it easier for customers to switch to a new telecommunications company.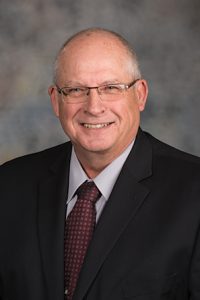 Currently, a customer who wants to receive high-speed broadband service from a telecommunications company that operates in a local exchange other than the one in which the customer resides must show that he or she currently is not receiving those services or would not receive them in a reasonable time.
Under LB268, sponsored by Henderson Sen. Curt Friesen, the customer only would be required to show that he or she is not receiving such services at the time of application. It will be easier for rural residents to improve the quality of their broadband service under the bill, Friesen said, and help close the "digital divide" between rural and urban Nebraska.
"We have some companies that are not willing to invest the resources to expand broadband service," he said "This won't solve all of the rural broadband problems, but it will help some residents and hopefully get more companies interested, especially if they start to lose customers."
Venango Sen. Dan Hughes supported the bill, saying many larger telecommunications companies are unwilling to invest in new rural broadband service or maintain current infrastructure.
"It is extremely important that we get high-speed broadband built out as quickly as possible to rural Nebraska so that we have the same opportunities as those in the cities," Hughes said. "The more pressure we can apply to those companies to do their jobs and get high-speed [broadband] out to more rural areas, the better off we all are."
Senators advanced LB268 to select file on a 37-0 vote.