TIF repayment extension advanced
A proposal that could extend the maximum length of time to repay tax-increment financing indebtedness in certain cases advanced from general file April 4.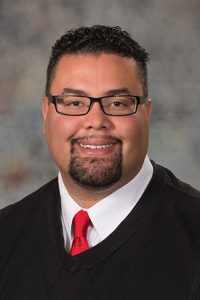 LR14CA, introduced by Sen. Justin Wayne of Omaha, would place a proposed constitutional amendment on the November 2020 general election ballot. The amendment would authorize the Legislature to extend the maximum repayment period for TIF indebtedness from 15 to 20 years if more than half of the property in a project area was designated as extremely blighted.
State law defines an extremely blighted area as a census tract with an average unemployment rate that is at least 200 percent of the average state unemployment rate and an average poverty rate of more than 20 percent according to the most recent federal decennial census.
"While this [proposal] is for my community … there are areas throughout the state that it also touches," Wayne said. "We have the ability for local control and all we're doing is giving cities the ability to use this tool to help develop their blighted—and in this case extremely blighted—areas."
Sen. Jim Scheer of Norfolk said an exception made by the Legislature decades ago to extend repayment to 20 years on a bond for Norfolk to build a more robust flood control system likely saved the city from devastation during Nebraska's recent flooding.
Doing the same for areas of Omaha may not be the answer to that city's problems, he said, but it might be.
"If they think it will [help], I think I've got the obligation to let them try," Scheer said.
Gordon Sen. Tom Brewer also spoke in favor of the proposal, saying it could be an important tool of local control.
"At this point, I think we do need to bring this to a vote, and it's a bill that I will support because I cannot help but want to help someone who's focused on their district," Brewer said.
Lincoln Sen. Mike Hilgers said he would support the measure on general file, but that concerns remain that a future Legislature could broaden the definition of extremely blighted beyond what senators currently intend.
Lawmakers voted 40-0 to advance LR14CA to select file.