Tourism promotion bill advances
A bill that would allow the Nebraska Tourism Commission to sell promotional products advanced to select file April 4.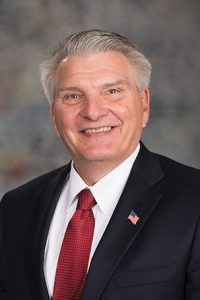 Sen. John Stinner of Gering said he introduced LB637 to allow the state to benefit from the attention given to the state's tourism slogan: "Honestly, it's not for everyone."
"There have been a number of major events in Nebraska recent history which [have increased] our exposure as a tourist destination," Stinner said. "The commission must have the ability to develop and sell promotional products as part of this marketing strategy."
LB637 would authorize the tourism commission to develop and approve state marketing campaigns and develop and sell tourism products. Revenue generated by any sales would be credited to the commission's promotional cash fund.
After approving a Government, Military and Veterans Affairs Committee amendment, which would make the bill's provisions effective upon passage, lawmakers advanced LB637 on a 40-0 vote.