Immigration enforcement proposals considered
Members of the Judiciary Committee heard testimony March 28 on two proposals that would govern how Nebraska law enforcement agencies enforce immigration policies.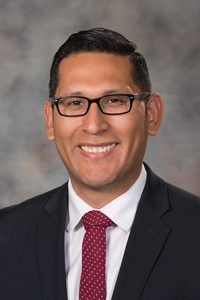 The director of U.S. Immigration and Customs Enhancement currently can delegate immigration enforcement functions to state and local law enforcement officers who receive appropriate training and operate under the supervision of ICE officers.
LB369, sponsored by Omaha Sen. Tony Vargas, would require a law enforcement agency or jail that enters into such an agreement with any other public agency to investigate, interrogate, detain, detect or arrest people for immigration enforcement purposes to provide written notification to the governing body of its political subdivision at least 30 days before entering into the agreement.
Vargas said that taxpayers have a right to know how their tax dollars are being spent, what they are being used for and if they are being spent responsibly.
"I believe this level of transparency with our local law enforcement agencies is minimal and is the very least we should expect with cases of potentially harmful policy changes," he said.
The subdivision would be required to include the notice on the agenda for its next regularly scheduled public meeting to accept community feedback.
Any agreement entered into by the Nebraska State Patrol would be reported to the Legislature's Judiciary Committee and the Nebraska Commission on Law Enforcement and Criminal Justice.
Within 60 days of entering into an agreement, the agency or jail would be required to provide a report to the commission including a written copy of the agreement, notice to the political subdivision's governing body and all records of public meetings held by the political subdivision about the agreement including any exhibits, testimony transcripts, statements made by governing board members or recorded votes by members.
Schuyler Geery-Zink, representing Nebraska Appleseed, spoke in support of LB369. She said the bill would help local law enforcement reaffirm trust with their communities, increase transparency and keep taxpayer costs down.
"When local law enforcement takes on the added burden of serving as immigration agents, it affects us all by undermining community policing and the ability to protect public safety," Geery-Zink said. "When some members of the community fear contacting police to report crimes or to assist with investigations, the police can't do their primary job of protecting public safety."
Also supporting the bill was Rose Godinez of the ACLU of Nebraska. Dakota County currently is the only Nebraska county to enter into an agreement with ICE, she said, but communities there were not informed until three months after the application, indicating a need for a more open process.
"LB369 ensures we continue Nebraska's tradition of transparency, open government, citizen engagement and civilian oversight for important governmental functions," Godinez said.
Col. John Bolduc, superintendent of the Nebraska State Patrol, opposed the bill. The definition of an agreement with a federal agency is too vague, Bolduc said, which could negatively impact local law enforcement's ability to carry out its regular duties.
"We currently cooperate with federal agencies on the issues of human trafficking, labor law violations, firearms, distribution of child pornography and many other serious criminal matters," he said. "Preventing us from quickly collaborating with our federal law enforcement partners upon request for assistance is not conducive to efficient enforcement of the law, nor is it conducive to keeping Nebraskans safe."
The committee also heard testimony on LB502, sponsored by Omaha Sen. Megan Hunt. As introduced, it would prohibit a peace officer or government employee from asking a person about his or her immigration status, unless required by court order, federal law or state law.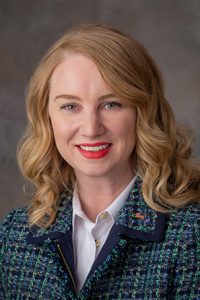 People should not be afraid to engage with law enforcement because of their citizenship status, Hunt said.
"For the justice system to be effective, courts must be accessible to all members of the public, regardless of their immigration status," she said. "When Nebraskans are afraid to call for help, go to court or report crimes to law enforcement, public safety suffers."
A peace officer or government employee would not be prohibited from knowing a person's immigration status as long as the information is voluntarily given and kept confidential, unless disclosure is required by court order, federal law or state law.
Geery-Zink, again representing Nebraska Appleseed, supported LB502. When people fear contacting police, health or other government officials, she said, it can create a harmful ripple effect through many spheres of community health and safety.
"We support LB502 because it would promote keeping families together and increase trust in local law enforcement and other government agencies, improve public safety, public health and law enforcement for all," she said.
Opposing the bill was Doug Kagan, speaking on behalf of Nebraska Taxpayers for Freedom. He said the bill would make Nebraska a "sanctuary" for undocumented immigrants.
"Sanctuary policies inhibit law enforcement from identifying illegal aliens and makes it more difficult to uncover criminal activity," Kagan said.
The committee took no immediate action on either bill.