State aid increase proposed for early childhood education
The Education Committee heard testimony March 26 on a bill meant to increase the number and quality of preschool programs across the state.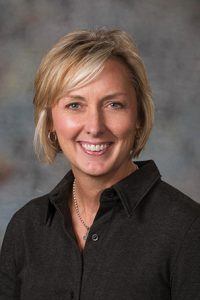 Fremont Sen. Lynne Walz, sponsor of LB358, said early childhood education promotes social and emotional development and builds language, motor and cognitive skills. Increasing state funding for those programs would encourage more schools to offer them, she said.
The bill would change how qualified early childhood education membership is calculated for state aid purposes. Early childhood membership currently is calculated based on 60 percent of the number of students who are enrolled in an approved early childhood education grant program and who will be eligible to attend kindergarten the following school year. LB358 would increase that to 80 percent.
The proposal also would create an early childhood education allowance in the state aid formula and increase state funding for transportation expenses related to early childhood education.
Walz said some of the changes would provide additional state funding through the state aid formula to districts that already receive state equalization aid. The allowance would benefit districts that normally do not receive equalization aid, she said.
The state Department of Education estimates that the proposal would result in a $10.4 million state aid increase beginning in fiscal year 2020-21.
Maddie Fennell, executive director of the Nebraska State Education Association, testified in support of the bill on behalf of the NSEA, groups representing school administrators, school boards and school districts and the ESU coordinating council. She said increasing the reimbursement rate for early childhood education membership would incentivize school districts to provide early childhood education programs.
"Just because they are little doesn't mean they are any less expensive to educate," Fennell said. "Early childhood students deserve to be supported and weighted for state aid just as much as their older, full-time fellow students."
Ann Hunter-Pirtle, executive director of Stand for Schools, also testified in support, saying the proposed allowance would help non-equalized districts expand their early childhood education offerings.
She said early childhood education can help reduce the opportunity gap for young children in poverty and, when followed by strong K-12 education, may help increase earnings, improve health and reduce crime over the long term.
"We need to do more to improve Nebraskans' access to high-quality preschool and early childhood education programs," Hunter-Pirtle said.
No one testified in opposition to the bill and the committee took no immediate action on it.