Student mental health services, education proposed
The Education Committee heard testimony March 25 on two bills meant to improve mental health resources and education for Nebraska students.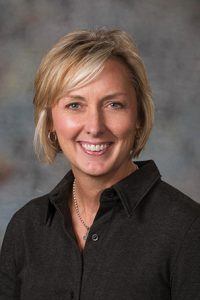 LB725, introduced by Fremont Sen. Lynne Walz, would create a fund that the state Department of Education would use to reimburse qualifying school districts and educational service units for up to 80 percent of their allowable mental health expenditures.
To qualify for reimbursement, a district or ESU would designate a mental health resource liaison who would help students, families, teachers and schools find mental health resources for students in the district or ESU.
Allowable expenditures would include expenses related to meeting or reducing students' mental health needs and the training or work of the liaison.
The bill stipulates that the Legislature would transfer $12 million to the fund annually beginning in fiscal year 2020-21.
Walz acknowledged that LB725 is unlikely to pass this session due to state budget constraints, but she said the proposal would help school districts that already are providing these services, reducing their reliance on property taxes. It also would encourage rural schools to expand the mental health services they offer, she said.
Maddie Fennell, executive director of the Nebraska State Education Association, testified in support of the bill. She said surveys of Nebraska teachers and administrators have identified mental and behavioral health challenges as the top unmet need in schools.
"The fact that schools have become essentially the de facto mental health system for students is a daunting duty for educators, administrators and district leaders," Fennell said. "LB725 can shoulder some of that burden by providing needed resources."
Kraig Lofquist, administrator of ESU 9, testified in support of the bill on behalf of groups representing school administrators, school boards, teachers and school districts and the ESU coordinating council. He said ESU 9 hired a full-time licensed mental health practitioner last year and will hire another next year to meet its school districts' demand for mental health services.
"Schools and ESUs need consistent resources to address these needs," Lofquist said. "I can honestly say this problem is not going away."
Laura Barrett, special services director for ESU 13, also testified in support. She said nearly 20 percent of youth have struggled with a debilitating mental health disorder. Less than half receive treatment, Barrett said, and approximately three-quarters of those students do so either through their school or a school district referral.
She said the proposed reimbursement would allow school districts to continue to fund current treatments, pay for services that currently are not covered by other funding sources and offset training costs for school liaisons, which would promote the development and potential expansion of the state's therapeutic workforce.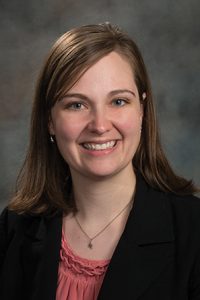 LB488, introduced by Omaha Sen. Sara Howard, would change requirements related to school districts' comprehensive health education programs.
Current law requires schools to include instruction about the physiological, psychological and sociological aspects of drug use, misuse and abuse and to place a special emphasis on tobacco, alcohol, marijuana, hallucinogenics, amphetamines, barbiturates and narcotics.
LB488 would repeal that requirement and instead would require schools to incorporate age-appropriate mental health education and comprehensive drug awareness and prevention education into their programs.
The latter would include strategies to prevent illegal use of alcohol, tobacco and other drugs and strategies to eliminate the incidence and prevalence of student alcohol, tobacco and drug use. It also would include at least one hour of instruction for students on the dangers of opioid use and the addictive characteristics of opioids.
Howard said the updated requirements would ensure that students can identify addiction and mental illness, which the programs currently are not required to cover.
"There is so much shame that accompanies mental health issues in our country that maybe the best way to address that type of shame and stigma is to make sure that kids know exactly what it is and know that there's no shame in getting help," she said.
Annette Dubas, executive director of the Nebraska Association of Behavioral Health Organizations, testified in support of LB488. She said the proposed changes reflect a modern understanding of how mental health and physical health work together.
Although the opioid crisis has not hit Nebraska as hard as some other states, Dubas said, it is not immune to the impact of opioid addiction. The state also leads the nation in binge drinking among 18 to 24 year olds, she said, and suicide is the second leading cause of death for Nebraskans ages 15 to 24.
"Having educational programs in our schools that speak to all of these issues and more is critical to the overall health of our young people," Dubas said.
No one testified in opposition to either bill and the committee took no immediate action on them.