Bills would change alcohol taxation
The General Affairs Committee heard testimony March 25 on two bills that would change how alcohol is taxed in Nebraska.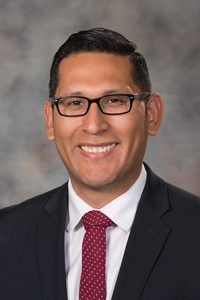 LB723, introduced by Omaha Sen. Tony Vargas, would lower an alcohol manufacturer's or wholesaler's per-gallon excise taxes as follows:
• from 31 cents to 25 for beer;
• from 95 cents to 90 for wine from non-farm wineries;
• from six cents to five for wine from farm wineries; and
• from $3.75 to $3.50 for alcoholic spirits.
Vargas said the bill would allow breweries to hire more employees and buy additional equipment.
"We've seen that we're not as competitive as we can be in Nebraska when it comes to excise taxes," he said.
Lindsey Clements, owner of a brewery in Omaha, testified in support of the bill. She said reducing taxes would help her business grow. Omaha-based breweries must compete with nearby Iowa businesses that are paying 12-cents less per gallon of beer in excise tax, she said.
"LB723 makes a clear statement that craft beer is welcome in our state," Clements said.
Chris Wagner, director of Project Extra Mile, testified against LB723. Wagner said the bill would cost the state revenue and lead to more alcohol consumption.
"Cheaper alcohol leads to excessive rates of drinking," Wagner said. "Higher alcohol taxes save lives."
Vargas also introduced LB682, which would tax alcoholic spirits as proof gallons—liquor that is at least 50 percent alcohol. The bill would not affect the tax rate for beer and wine. LB682 also would require the Nebraska Liquor Control Commission to create a labelling system for alcoholic spirits sold in the state.
Vargas said all alcohol currently is taxed by the wine gallon, regardless of the product's alcohol content, placing an unfair burden on certain manufacturers.
"This is a much fairer system for allowing breweries into the marketplace with mixed-beverage products," Vargas said.
Zac Triemert, owner of an Omaha brewery, testified in support of the bill. He said there has been a recent rise in "ready to drink" beverages that are like a mixed drink in a can. It is a market that Nebraska is missing out on, he said.
"LB682 would create a whole new viable business in Nebraska," Triemert said. "Currently, Nebraska is collecting very few dollars from spirits-based RTDs and I'd like to change that."
Omaha pastor Portia Cavitt testified against the bill. She said the negative consequences of increased drinking far outweigh any gains from lower taxes.
The committee took no immediate action on either bill.