Timeline for abuse complaint reviews advanced
Lawmakers advanced a bill from general file March 25 that would require a timely response to complaints at licensed children's residential facilities in Nebraska.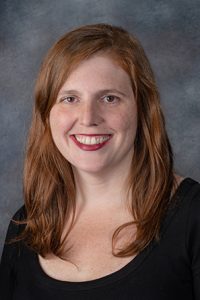 LB59, as introduced by Sen. Machaela Cavanaugh of Omaha, would mandate that the state Department of Health and Human Services respond within five days to all complaints of child abuse or neglect made at a facility licensed under the Children's Residential Facilities and Placing Licensure Act. If a complaint leads to an investigation, the department would be required to issue a report within 30 days.
A Health and Human Services Committee amendment, adopted 42-0, would extend the reporting deadline to 60 days. The requirement could be extended to 90 days if DHHS files an interim report by the 60-day deadline.
Cavanaugh said she introduced the bill after learning that DHHS issued no reports regarding allegations of sexual abuse at licensed group home facilities from 2013 to 2016.
"Furthermore, there were no records of investigations even being conducted," Cavanaugh said. "We owe it to our children to take these allegations seriously and to ensure we're holding everyone [who is] responsible accountable."
Omaha Sen. Sara Howard supported the bill, saying that response times to complaints have been slow.
"What we were seeing were investigations that didn't come for several months, or maybe a year," Howard said. "This gives them a very clear timeline."
Lawmakers advanced the bill to select file on a 42-0 vote.