Workers' compensation privacy bill considered
Members of the Business and Labor Committee heard testimony March 25 on a bill that would keep certain workers' compensation reports private.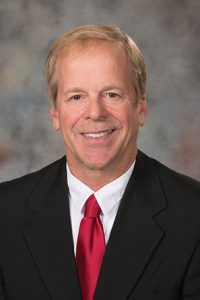 LB19, introduced by Albion Sen. Tom Briese, would withhold from the public record all first reports of injury to the Workers' Compensation Court. Briese said the reports typically contain the name of the injured, the name of the employer and the nature of the injury.
"These are the kinds of things that in any other situation would be covered by HIPPA and myriad other state and federal programs to protect a person's medical history," he said. "But in [workers' compensation cases], they become essentially a public record."
The bill would provide exceptions to the nondisclosure of injury reports to certain individuals, including:
• the employee or his or her attorney;
• the employer, workers' compensation insurer, risk management pool or third-party administrator who is party to the complaint;
• a third party for the purpose of identifying the number and nature of any injuries to employees of a specific company, as long as identifying information is redacted by the court; and
• a nonprofit organization for the purpose of sending condolences to, providing memorials for and offering grief counseling in the event of an employee's death.
The court would disclose the report if it is requested for use in a state or federal investigation.
Kathy Siefken, representing the Nebraska Grocery Industry Association, spoke in support of the bill. Everyone wins when legislation like LB19 is passed, she said, because it allows the system to work as it was intended.
"Withholding first-injury reports from the general public with appropriate exceptions gives employers a chance to work with employees to establish a plan that provides appropriate care and a plan to help them get back to work as quickly as possible," Siefken said.
Opposing the bill was Dennis Crawford, representing the Nebraska Association of Trial Attorneys. He said the bill would infringe on the First Amendment rights of small businesses that use direct-mail advertising to offer legal services to injury victims.
"Many small businesses utilize public records to send out advertising letters," he said. "There's no reason to discriminate against small business owners who happen to represent people injured on the job."
Susan Martin of Lincoln also opposed the bill. Not all employers look out for the best interest of their injured employees, she said, making legal advice necessary to navigate the complex workers' compensation system.
"Workers' compensation is extremely complicated to comprehend and the typical average worker cannot begin to understand their rights and instead they get lulled into thinking their employer will lead them through the oftentimes nightmarish situation," Martin said.
The committee took no immediate action on LB19.