Residential testing for lead-based paint proposed
The Health and Human Services Committee heard testimony March 15 on a bill that would require testing for lead-based paint during the sale or rental of older residences in Nebraska.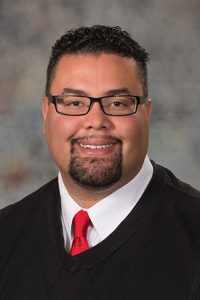 LB653, introduced by Omaha Sen. Justin Wayne, would mandate that the owner of a residential property built before 1978 pay for a lead dust wipe assessment within 90 days of either selling or leasing the property. The bill also would require the buyer or tenant to receive a copy of the assessment's results.
The state Department of Health and Human Services would be required to develop a registry of certified lead-free residences in Nebraska and issue certificates to owners if a residence is declared to be free of lead-based paint.
LB653 would take effect Jan. 1, 2020.
Wayne said an estimated 522,000 houses in Nebraska were built before 1978, when lead-based paint was banned.
"Having safe and affordable housing is critical to Nebraska, and the key word in that is 'safe'," Wayne said. "Prolonged exposure to lead damages brains, kidneys and nervous systems. Lead can create learning disabilities and major behavioral problems."
Maddie Fennell, director of the Nebraska State Education Association, testified in support of the bill. Lead is a toxin, she said, which is particularly harmful to children.
"I've taught children who have suffered from lead poisoning and it was heartbreaking to see them struggle from something that could easily be prevented," Fennell said.
Ian Sheets of the Omaha Healthy Kids Alliance also testified in favor of LB653. Sheets, who tests homes for lead, told the story of a two-year-old living in a house that, testing revealed, contained lead 100 times greater than the action level recommended by the Environmental Protection Agency.
"[The story] is the norm for many of the families we work with every day," Sheets said.
John Chatelain of the Metropolitan Omaha Property Owners Association testified against the bill. He said problems associated with lead-based paint have dropped dramatically since the 1990s.
"This issue has been addressed, successfully, by the landlords for years," Chatelain said. "I think the issue has already been taken care of."
Chatelain added that the bill could cause rents to increase.
Gene Eckel of the Apartment Association of Nebraska also spoke in opposition to LB653. He said many tests for lead-based paint provide misleading results, and the cost of remediation can be higher than the value of an older residence.
The committee took no immediate action on the bill.