Bill aimed at wage discrimination advanced
Lawmakers gave first-round approval March 14 to a bill intended to combat wage discrimination in Nebraska.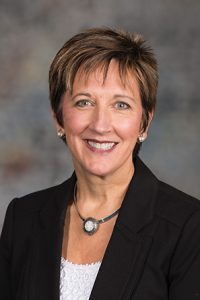 LB217, as introduced by Lincoln Sen. Patty Pansing Brooks, would prohibit an employer from discharging or retaliating against any employee because he or she inquired about, discussed or disclosed comparative compensation information for the purpose of determining whether an employer is compensating employees in a manner that provides equal pay for equal work.
Pansing Brooks said the bill was modeled after legislation introduced in the U.S. Senate. The measure is important, she said, because women continue to earn considerably less than men for doing the same work—earning 80 percent of what their male counterparts make nationally.
In Nebraska, the gap is even greater, she said, with women in the state earning 77 percent of what men earn. Women are almost half the work force, yet the wage gap persists, she said, and women lose out on more than $400,000 over the course of a 40-year career as a result.
"LB217 is a bill to help close the wage gap between men and women," Pansing Brooks said. "This [bill] specifically protects employees who disclose wages."
Sen. Sue Crawford of Bellevue supported the bill, saying it would allow women to find out how their wages compare so that they can advocate for themselves in the workplace without fear of retaliation.
"Allowing workers to talk to one another about the wages they receive is an important tool for women to use to know if they're receiving less in wages so they can know to ask for more," Crawford said.
A Business and Labor Committee amendment, adopted 30-1, would remove language limiting the purpose of the bill to discussing wages to determine equal pay for equal work. The amendment also would change enforcement from the state Department of Labor to the Nebraska Equal Opportunity Commission.
Following adoption of the committee amendment, lawmakers advanced the bill to select file on a vote of 27-3.