Tipped minimum wage increase stalls
After two days of debate, an attempt to increase the minimum wage for persons who are compensated by way of gratuities stalled on general file March 14.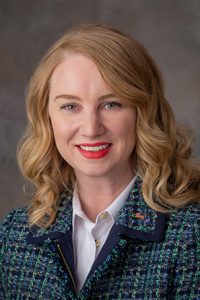 Currently, the tipped minimum wage in Nebraska is $2.13 per hour. LB400, introduced by Omaha Sen. Megan Hunt, would increase the wage to 40 percent of the standard minimum wage rate in 2020 and 50 percent in 2021.
If the standard minimum wage remains at its current level of $9.00 per hour, the minimum wage for persons compensated by way of gratuities would be $3.60 per hour in 2020 and $4.50 per hour in 2021.
The tipped minimum wage last was increased in 1991, Hunt said, while the standard minimum wage has increased seven times during the same period.
"I'm asking us … to take the wage these people are working for from $2.13 an hour to $4.50 an hour to help them pay their taxes, to reduce their dependence on Medicare, Medicaid, SNAP and other government benefits, to help Nebraskans achieve the upward mobility that has been lost to so many because of our changing economy in the last 28 years," she said.
Lincoln Sen. Patty Pansing Brooks spoke in support of the bill, saying the Legislature should support workers as much as it supports businesses.
"[I believe in] helping our people thrive and not working at every step to make sure our Nebraskans have difficulties in their employment, in the hard work that they do," she said.
Also supporting the bill was Sen. John McCollister of Omaha. The government already imposes restrictions on businesses to protect workers, he said, and increasing the tipped minimum wage is an extension of that.
"I dispute the contention that an increase in the tipped wage is anti-business," McCollister said. "Government [involvement] in our businesses is a fact of life and we should not get too distressed about it."
Hastings Sen. Steve Halloran filed several amendments in an attempt to delay a vote on LB400. Most of the employees at his restaurant make more than the standard minimum wage with gratuities, he said, calling the bill a "solution in search of a problem."
"I want these folks to make good money at what they do and I'm providing them the opportunity … to provide excellent service and get rewarded for that service," Halloran said. "I think it's important for us to keep in mind that the people who receive gratuities, on average, are receiving … $12.67 per hour."
The free market should set the tipped minimum wage, said Gretna Sen. Andrew La Grone, who also opposed the bill.
"I think we should allow … restaurants to pay what people are willing to work for," he said. "Government should not be mandating to businesses what they have to spend on certain things— in this instance, labor costs associated with their business."
Lincoln Sen. Anna Wishart introduced an amendment that would make a single, one-time tipped minimum wage increase to $4.50 per hour, rather than the incremental approach proposed in the original bill.
The Legislature adjourned for the day before voting on LB400 or the pending amendments. Per a practice implemented by Speaker Jim Scheer, the sponsor of a bill that is facing a potential filibuster must demonstrate sufficient support for a cloture motion before the measure will be scheduled for additional debate.