Bill would create census commission
The Government, Military and Veterans Affairs Committee heard testimony March 13 on a bill intended to increase Nebraska's participation in the 2020 U.S. Census.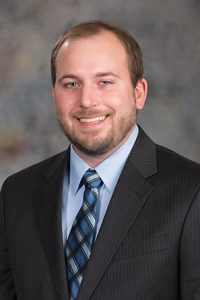 LB436, introduced by Sen. Matt Hansen of Lincoln, would create the Complete Count Commission consisting of Nebraska's speaker of the Legislature, governor, secretary of state and a variety of other civic leaders from around the state.
The commission would create an outreach strategy involving state agencies, schools, nonprofits and other organizations to encourage Nebraskans to provide accurate information to census workers.
The commission would be required to submit an interim report to the Legislature by Dec. 1, 2019, and a final report by Dec. 31, 2020.
Hansen said he modeled LB436 after similar legislation passed in other states. Ensuring inclusion of all Nebraskans in the census count would help the state maintain seats in the House of Representatives and increase federal funding, he said.
"Getting a complete, accurate count in the census is vital to the funding and operation of our state," Hansen said. "The fact that it happens only once every 10 years makes it even more important that we do it correctly."
Julia Tse of Voices for Children in Nebraska spoke in favor of the bill. Nationally, one million children younger than five were not counted in the last census, Tse said, adding that non-white and poor children are the most likely to be omitted.
"School districts also use the decennial census data, so there's another issue in planning if there are way more children in a district [than reported]," Tse said.
Gavin Geis, director of Common Cause Nebraska, also spoke in favor of the bill. He said the commission proposed under LB436 could help educate Nebraskans on the value of the census and clear up misconceptions.
"Many constituencies are afraid of the census," Geis said. "They don't know what it means when people come knocking at their door or, if they get counted, where that data goes."
No one testified against LB436 and the committee took no immediate action on it.