Sexual assault policies for higher education institutions proposed
Community colleges, state colleges and the University of Nebraska would be required to adopt policies on dating violence, domestic violence, sexual assault and stalking under a bill heard March 12 by the Education Committee.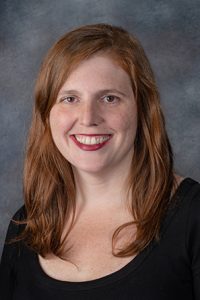 LB702, introduced by Omaha Sen. Machaela Cavanaugh, would require postsecondary institutions to establish rules and procedures for resolving allegations of dating violence, domestic violence, sexual assault or stalking by students and employees and provide a method for anonymously reporting those incidents whether they occur on, near or off campus.
The bill also would require each institution to have at least one confidential resource advisor who would be trained in trauma-informed response.
Cavanaugh said the state's postsecondary institutions already meet some of the bill's requirements, but LB702 would ensure that each school handles incidents in the same way.
Cavanaugh brought an amendment to the hearing that she said would address postsecondary institutions' concerns about the bill as introduced. She said the changes also would remove the original bill's costs to those institutions.
Anna Marie Stenka, who reported being sexually assaulted by another University of Nebraska-Lincoln student while on a university-sponsored study abroad trip in 2017, testified in support of the bill. When Stenka reported the assault to the professor who led the trip, the response was "to be more careful about how I present myself and not to be giving anyone the wrong idea," Stenka said.
"I experienced victim-blaming language from my professor, who was supposed to be the one to connect me to mental and physical health resources, to file a report with the Title IX office and to even ask if I wanted to pursue a police report and legal action, but none of these things happened," Stenka said.
Marcee Metzger, executive director at Voices of Hope, also testified in support, saying the bill's requirements would make campuses safer. A proposed change to federal Title IX regulations would require schools only to investigate misconduct that occurs within school-sponsored programs or activities, Metzger said, but LB702 would require them to investigate an incident regardless of where it took place.
Although most of the state's postsecondary institutions have sexual assault and domestic violence policies in their student codes of conduct, she said, those policies were not developed with a current understanding of how individuals respond to traumatic events. LB702 would require trauma-informed policies, Metzger said.
Tami Strickman, Title IX coordinator at UNL, testified in opposition to the bill on behalf of the University of Nebraska. The university is committed to preventing sexual misconduct and supporting those affected by it, she said, but LB702 would interfere with the Board of Regents' constitutional authority to manage the university.
Additionally, Strickman said, some of the bill's provisions conflict with current and proposed federal regulations.
The committee took no immediate action on the bill.