Bill would change transitional foster care program
More Nebraska youth would be eligible for benefits from a transitional care program under a bill considered March 7 by the Health and Human Services Committee.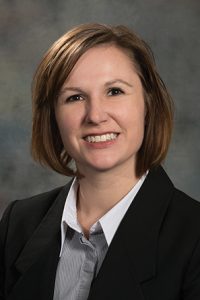 LB332, introduced by Lincoln Sen. Kate Bolz, would revise the Youth Bridge to Independence Program—a system of supports for older teenagers and young adults who are at or near the end of their time in foster care.
The bill would expand the program to include young adults who were adopted or entered into a guardianship from the juvenile justice system at age 16 or older. Bolz said that group always was intended to be part of the program but were not included when it was created.
LB332 also would limit participation in the Youth Bridge to Independence program to Nebraska residents and would eliminate benefits to recipients who already are receiving residential funding through the home and community-based waiver program.
The bill also would continue the Bridge to Independence advisory committee if the Nebraska Children's Commission is terminated.
Bolz spoke about a girl with intellectual disabilities who was placed with her grandparents after she was released from the juvenile justice system. The grandparents' age and infirmity left them unable to tend to the girl's needs, Bolz said. She eventually found another home but "not without a lot of tension and anxiety."
"I always think about her when I talk about the juvenile justice program and why [those youth] should be included in the Bridge to Independence," Bolz said.
Rodney Edwards Jr. testified in support of the bill. Edwards, currently a student at the University of Nebraska, said the program helped him cover expenses that scholarships didn't, like the $400 he paid to apply for housing at the university or the $100 he spent to replace his winter coat.
Expanding the program would help more people, he said.
"Without the Bridge to Independence program there's not a lot of kids that would make it," Edwards said.
Juliet Summers, a member of the Bridge to Independence advisory committee, also spoke in support. She said the transition from foster care to independent adulthood can be jarring. Expanding the program would help more at-risk young adults, she said, and the bill's other changes would reduce costs.
No one testified against LB332 and the committee took no immediate action on it.