Bill would increase resources to combat human trafficking
Nebraska would develop a statewide network of supports and services related to human trafficking under a bill heard March 6 by the Health and Human Services Committee.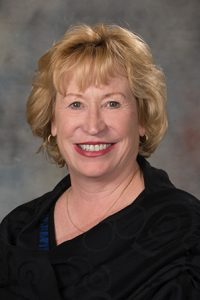 Elkhorn Sen. Lou Ann Linehan, sponsor of LB518, said 900 individuals on average are advertised for sex in Nebraska each year and that the majority show signs of trafficking. Federal funding for the existing Nebraska Human Trafficking Task Force will end in the fall of 2019, she said, and the state must invest in services to continue its work.
LB518 would adopt the Support for Trafficking Survivors Act and create the Support for Trafficking Survivors advisory board.
The new board would develop, oversee and coordinate the statewide response to trafficking through creation of a state plan. Membership would include trafficking survivors, service providers and representatives of law enforcement and the criminal justice system.
LB518 also would establish the Office of Support for Trafficking Survivors within the state Department of Health and Human Services to coordinate and implement the state plan developed by the advisory board.
The bill would create the Support for Trafficking Survivors Fund to fund competitive grants for services to trafficking victims across the state. Finally, it would create a program to reimburse state and local law enforcement for costs associated with victim-centered, trauma-informed sex trafficking investigations, operations or prosecutions.
"Sex trafficking is a violent crime and a form of exploitation that occurs within our Nebraska communities," Linehan said. "The immense trauma experienced by these victims causes physical and emotional harm long after the abuse ends and often requires supportive services."
Rachel Pointer, a trafficking survivor and advocate, testified in support of the bill. She said a lack of statewide coordination has hindered the fight against human trafficking.
"With all the amazing progress we have made as a state, services for victims and survivors remain limited," Pointer said. "LB518 will help open pathways to funding and services."
Marty Fattig, testifying on behalf of the Nebraska Hospital Association, also supported LB518. Health care providers need to be part of the solution to human trafficking, he said, and the bill would help to increase awareness and expand services to survivors.
"Admittedly, and unfortunately, our hospitals have been late to react to the human trafficking epidemic," Fattig said. "Eighty-eight percent of human trafficking victims saw a health care provider while they were being trafficked—so why didn't we recognize it?"
Douglas County Sheriff Timothy Dunning also testified in favor, saying that an increased commitment on the part of the state would help law enforcement efforts to combat human trafficking.
"We find that connection to services not only better serves victims but also better serves law enforcement, our investigations and the prosecution of sex buyers and traffickers," Dunning said. "When a victim is connected to services their trust in our system increases and their likelihood of cooperation with law enforcement increases."
No one testified in opposition to LB518 and the committee took no immediate action on it.