Bill would increase justice reinvestment grant funds
More money would be available for grants to counties to alleviate jail overcrowding under a bill heard March 6 by the Appropriations Committee.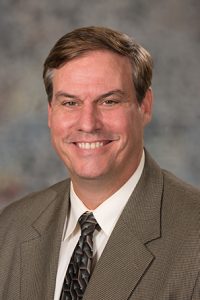 Omaha Sen. Mike McDonnell said his proposal would help fulfill a commitment made by state senators in 2015 when they passed a comprehensive criminal justice reform bill. At the time, he said, county officials were concerned that the unintended consequence would be an increased strain on county jail resources.
The Legislature created the County Justice Reinvestment Grant Program in response to those concerns, McDonnell said, with the intention of funding it should there be a spike in county jail inmate numbers as a result of sentencing reform at the state level.
LB446 would appropriate $1 million to the program to alleviate county jail populations through programming and services focused on mental health. McDonnell said the bill would incentivize and require counties to invest in community corrections or behavioral health programs.
"I fully understand the current state of our budget and the difficult decisions we are facing throughout the days ahead," McDonnell said. "[But] I don't view this appropriation request as a handout to the counties."
Vicki Maca, speaking on behalf of Region 6 Behavioral Healthcare, testified in support of the bill. Maca said she works with counties to implement a national program designed to help reduce the number of incarcerated individuals with a mental illness.
Approximately 60 percent of inmates in Douglas County have been diagnosed with a mental illness, she said, and of those approximately 30 percent have been diagnosed with a serious mental illness. Detaining individuals who are mentally ill—even for a few days—can have long-term negative impacts, she said.
"[Grants would] provide counties with the opportunity to accurately identify individuals with a mental illness, divert them from the criminal justice system and put them on a path of recovery," Maca said.
Don Kelly, chairperson of the Sarpy County Board, also testified in support. While criminal justice reform is a noble goal, he said, the impact at the county level has been substantial. Sarpy County currently is trying to build a mental health stabilization center to divert individuals from jail and into appropriate mental health services, he said.
Grant funds would help make that possible, he said, adding that the center would save the county millions in the long run.
"The Sarpy County jail [currently] is the largest mental health facility in the county," Kelly said.
No one testified in opposition and the committee took no immediate action on LB446.