Proposal to give unemployment benefits to family caregivers fails
A bill that would expand eligibility for unemployment benefits failed March 1.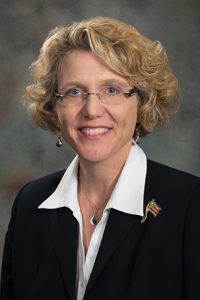 A person who voluntarily leaves employment with "good cause" is eligible for unemployment benefits under employment security law. LB306, introduced by Bellevue Sen. Sue Crawford, would have added leaving employment to care for a family member with a serious health condition to the existing list of good cause reasons.
An employee would have been required to make all reasonable efforts to preserve his or her employment before voluntarily leaving.
The bill failed on a 20-15 vote. Twenty-five votes were needed.
Crawford filed a motion to reconsider the vote, which is pending.