Protections sought for organ donors
The Banking, Commerce and Insurance Committee heard testimony March 5 on a bill that would prevent insurance companies from discriminating against living organ donors.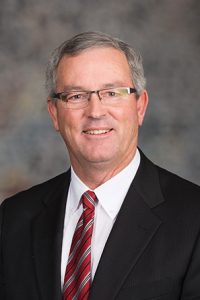 LB228, introduced by Sen. Dan Hughes of Venango, would adopt the Living Donor Protection Act. The bill would make it illegal for an insurance company to:
• decline or limit life, disability or long-term care coverage to a living organ donor;
• preclude someone from donating all or part of an organ as a condition for receiving life, disability or long-term care coverage;
• increase a donor's premium because he or she is a donor; or
• discriminate against a donor who has life, disability or long-term care coverage.
Hughes said studies show that transplants from living donors are more effective than those from deceased donors.
"This bill will protect Nebraskans who are giving the gift of life," Hughes said.
Gary Bodenheimer testified in support of the bill. Bodenheimer said he found out six years ago that he has kidney disease, which is now in stage 4. He said that there are approximately 450 people like him who are on the state's organ recipient list.
"The clock is ticking," Bodenheimer said. "Anything we can do to make organ donation easier saves lives."
Robert Bell, executive director of the Nebraska Insurance Federation, testified against LB228.
He said the language of the bill is too vague and could hinder an insurance company's ability to charge appropriate premiums.
Bell said donors who have been denied coverage or charged higher rates should seek quotes from multiple insurers.
"Because one company is doing it doesn't mean the other companies in the market are," he said.
The committee took no immediate action on the bill.