LGBTQ workplace protections stall
After three hours of debate over two days, a bill that would protect employees from discrimination based on sexual orientation and gender identity stalled on general file March 5.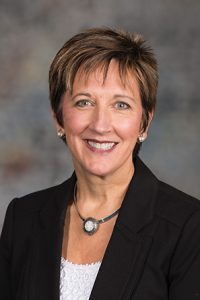 Introduced by Lincoln Sen. Patty Pansing Brooks, LB627 would prohibit employers, employment agencies and labor unions from discriminating against individuals based on their sexual orientation or gender identity.
Discrimination based on race, color, religion, sex, disability, marital status and national origin currently is prohibited.
LB627 would apply to employers with 15 or more employees or with state contracts regardless of the number of employees, the state of Nebraska, governmental agencies and political subdivisions.
Pansing Brooks said Nebraska is stifling its economy by not providing basic civil rights protections for all employees.
"There are many practical reasons to advance LB627, but the extension of love and kindness to a community that has been marginalized is equally important," she said.
Sen. Megan Hunt of Omaha spoke in support of the bill, saying that it is shameful to talk about the state's motto of equality before the law when members of the LGBTQ community do not have the same workplace protections as others.
"I want Nebraska to be a place where everybody feels welcome and can call this place home and have a future here," Hunt said. "It's sad, but a lot of [businesses] won't do the right thing until they're required to do the right thing."
Omaha Sen. Steve Lathrop also supported the bill. Many of the people who believe that life begins at conception oppose legal protections for those same lives when individuals are members of the LGBTQ community, he said.
"The fact that they are gay is not something that is a function of how they were raised or something that happened in their childhood. They're born this way," Lathrop said. "As far as I'm concerned, you're turning your back on an entire population of people who were created in God's image."
Opposing the bill was Sen. Robert Clements of Elmwood. Every person should be treated with dignity and respect, he said, but the bill improperly would restrict employers' free exercise of their religious beliefs.
"When the Nebraska constitution states that morality is essential to good government, it's referring to moral absolutes that do not change with time," he said. "[The bill] violates the U.S. constitution by prohibiting free exercise of religion."
Lincoln Sen. Suzanne Geist also opposed the measure. The Legislature should not adopt laws that pick and choose who is afforded freedom and who is not, she said.
"In Nebraska, businesses are free to decide the values they'd like to adopt and the missions they seek to advance," Geist said. "The government and the Legislature should not be dictating to business owners whom they should hire, but allow them to hire the best person for the job and for their business."
The Legislature adjourned for the day before voting on LB627. Per a practice implemented by Speaker Jim Scheer, the sponsor of a bill that is facing a potential filibuster must demonstrate sufficient support for a cloture motion before the measure will be scheduled for additional debate.