Bill would ban housing discrimination
The Judiciary Committee heard testimony March 1 on a bill that would expand protections against discriminatory housing practices.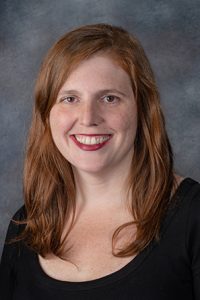 Introduced by Omaha Sen. Machaela Cavanaugh, LB689 would prohibit sellers or landlords from refusing to sell or rent to individuals based on their sexual orientation, gender identity or citizenship status. Discrimination based on race, color, religion, sex, disability, marital status and national origin currently is prohibited.
Supporters of the bill are not asking for special treatment, Cavanaugh said, they simply are asking to be treated equally.
"I bring this bill for the simple, yet important reason: it is the right thing to do," she said. "People have a basic right to housing or an assurance that they may live in a safe and secure home, free from discrimination and hate."
Cavanaugh brought an amendment to the hearing that also would prohibit housing discrimination based upon a person's source of income.
Abbi Swatsworth, executive director of OutNebraska, spoke in support of the bill. Members of the LGBTQ community are more likely to become homeless, she said, and are more likely to endure discrimination and harassment that extends their homelessness.
"Protecting people from discrimination is simply about treating others how we would want to be treated ourselves," Swatsworth said. "LGBTQ Nebraskans want to provide for their families and stable housing is a key element in family life."
Also supporting LB689 was Danielle Conrad, executive director of the ACLU of Nebraska. Conrad said a recent public opinion poll conducted by the University of Nebraska found that 72 percent of Nebraskans from across the state and political spectrum support the kind of protections outlined in the bill.
"Housing discrimination laws that protect LGBTQ people from being unfairly evicted, denied housing or refused the ability to buy or rent housing based on their sexual orientation and gender identity are important," she said. "So, not only would you be on the right side of history, you would stand in support of your fellow Nebraskans."
Marilyn Asher of Omaha opposed the bill. She specifically objected to the provision that would prohibit discrimination based upon citizenship status, she said, because it would force her to participate in an illegal activity.
"I'm opposed because it forces me to possibly rent to an illegal, noncitizen and [if I do not] I could be accused of criminal conduct," Asher said.
John Chatelain, representing the Metropolitan Omaha Property Owners Association, spoke in opposition to the proposed amendment. Some property owners choose not to accept government-subsidized housing vouchers, he said, because the process can be costly and time consuming.
"I don't believe we should be meddling in the business of the landlord to the extent that we insist on accepting [subsidized housing]," he said.
The committee took no immediate action on the bill.