Reform of restrictive housing procedures proposed
A bill that would make several changes to Nebraska Department of Correctional Services (NDCS) procedures for inmates in restrictive housing and solitary confinement was heard Feb. 27 by the Judiciary Committee.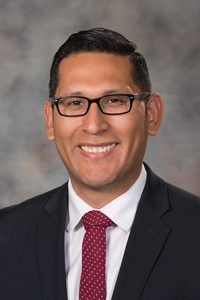 Restrictive housing is defined as confinement that provides limited contact with other inmates, strictly controlled movement while out of cell and outside-of-cell time of less than 24 hours per week.
Under LB739, introduced by Omaha Sen. Tony Vargas, the department could not place a member of a vulnerable population in restrictive housing. Vulnerable populations would include any inmate who is 18 or younger, pregnant or diagnosed with a serious mental illness, developmental disability or traumatic brain injury.
These inmates could be placed temporarily in immediate segregation to protect staff, other inmates or inmates awaiting classification as a vulnerable population member.
Vargas said the Legislature needs to make sure inmates are not placed arbitrarily in restrictive housing.
"I think it's appropriate to provide a clear process [when placing] people in restrictive housing for a lengthy period of time," he said. "If it is deemed appropriate by the department staff, there ought to be an opportunity for the inmate to be heard."
NDCS could not place an inmate in restrictive housing for more than 90 days in a calendar year, unless a specialized inmate classification committee convened by the department deemed it necessary.
The committee would be required to hold a hearing to consider evidence—an inmate's history of violent or threatening behavior, escape attempts or affiliation with a security threat group—to determine if continued restrictive housing would be appropriate.
Written notice must be given to the inmate of the review hearing and the evidence that would be considered by the committee. He or she could speak in person to the committee, provide evidence, and call and cross-examine witnesses.
An inmate could appeal the committee's final decision in court. If successful, he or she would be released immediately from restrictive housing.
Finally, the bill would redefine solitary confinement as isolation in a cell for an average of 22 or more hours per day.
Amy Miller, legal director of the ACLU of Nebraska, supported LB739. Nebraska is third in the nation for the most prisoners per capita held in solitary confinement, she said, which may be the reason incidents of prisoner suicide, fatal riots and staff assaults have increased.
"The troubling use of solitary confinement has such severe effects on people's mental health that continues long after they've left, whether they return to the general population or their home communities," Miller said. "However, despite all these tragedies, the department has doubled down on the use of solitary confinement.
Also testifying in support of the bill was Brad Meurrens, public policy director for Disability Rights Nebraska. Use of solitary confinement often has drastic and harmful effects on inmates, he said.
"It does not require much of a stretch to understand that solitary confinement could create additional or exacerbate underlying mental health conditions for persons who are in one or more of those vulnerable populations [outlined in the bill]," Meurrens said.
NDCS Director Scott Frakes opposed the bill. The provisions of LB739 demonstrate a "profound misunderstanding" of the use of restrictive housing, how people are assigned and the efforts made to meet the needs of people held in restrictive housing, he said.
"It is a reality that people commit violent, disruptive acts in prison, which requires them to be separated from the general population for their own safety, the safety of others and the security of the institution," Frakes said. "Despite the perceptions of some people, use of restrictive housing is not capricious, punitive, random or without reason."
The committee took no immediate action on the bill.