Preemption of local pet store ordinances proposed
The Agriculture Committee heard testimony Feb. 26 on a bill that would bar municipalities from enacting ordinances to regulate pet stores.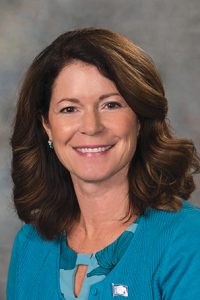 The Dog and Cat Purchase Protection Act requires pet shops, dealers or commercial dog or cat breeders to give purchasers a disclosure statement containing information about their new pet at the time of sale, including its date of birth, sex, vaccination records and a record of any serious health problem that does or may adversely affect the animal.
LB382, introduced by Lincoln Sen. Suzanne Geist, would require sellers to make that statement available for customer review. It also would require pet shops to maintain records documenting the source of each pet for at least one year after its sale.
Additionally, the bill would prohibit pet shops from knowingly selling a dog that was produced by inbreeding or linebreeding a dog with its own parent or offspring.
As introduced, LB382 would prohibit municipalities from regulating pet shops.
Geist said the additional records requirements would protect Nebraska consumers and that bill also would shield pet stores from potential action by local governments to restrict the sourcing of puppies and certain breeds of dogs.
While no such ordinance currently exists in Nebraska, Geist said, animal welfare groups are urging cities across the country to require pet stores to source dogs only from animal shelters rather than breeders.
"I'm sure there are bad actors out there," she said, "but to wipe out pet stores as a class of business, I think is not wise."
Geist brought an amendment to the hearing that would allow municipalities to adopt local laws or ordinances governing permits, licenses, fees, housing requirements or public safety regarding pet animals. It would not preempt any municipal law, ordinance or regulation already in effect.
Testifying in support of the bill was Mike Gonidakis on behalf of Citizens for Responsible Pet Ownership, a national nonprofit. Gonidakis said cities in other states have banned pet stores that do not source their animals from rescue shelters, effectively shutting down stores that sell only purebred dogs. He said LB382 is needed to prevent that from happening in Nebraska.
Jack Cheloha, lobbyist for the city of Omaha, testified in opposition to the bill. He said Omaha has not shut down a pet store during his 25 years working for the city, and no group has approached the city council with a proposal to restrict them.
Although Geist's amendment would preserve part of the city's ability to adopt local animal welfare ordinances, Cheloha said, "it's still something that we're not comfortable with."
"We just don't see the need for any preemption in the bill whatsoever," he said. "It's just not a problem in Nebraska."
Robert Downey, president and CEO of the Capital Humane Society in Lincoln, also testified in opposition, specifically to the proposed preemption of local ordinances.
"The challenges that can be presented to animal control authorities in different locales can be vastly different," he said. "Local governing bodies need to be able to react to those challenges without having their hands tied by state law which prohibits them from being more restrictive than the state."
Misty Christo testified in opposition to the bill on behalf of the Nebraska Rescue Council. She said cities in other states have passed ordinances banning pet stores from selling puppies from puppy mills. Businesses opposing those measures now are seeking protection from state legislatures rather than sourcing their animals from shelters, rescues and responsible breeders, Christo said.
"[LB382] appears to regulate the very industry that it protects," she said, "but in reality it would place meaningless restrictions on pet stores and secure the puppy mill-pet store pipeline by preventing localities from enacting laws that regulate the sale of puppies in pet stores."
The committee took no immediate action on the bill.