Occupation tax reporting sought
Metropolitan-class cities would be required to report the impact of occupation taxes under a bill considered by the Urban Affairs Committee Feb. 26. Omaha is the state's lone metropolitan-class city.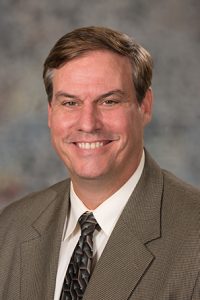 Sen. Mike McDonnell of Omaha introduced LB445, which would require designated cities to produce an annual report detailing the following:
• the purpose of the tax;
• any special project designation;
• the amount of tax dollars collected;
• a list of how the money was spent or budgeted to be spent; and
• the scheduled or projected end date of the tax.
McDonnell said he wanted to provide citizens with more information regarding the fees they pay.
"Transparency builds trust," he said.
McDonnell said he would offer an amendment to expand the bill to more cities.
Nicole Fox of the Platte Institute testified in favor of LB445, calling it a common-sense way to provide more information to the public.
"Taxes are confusing for most people, and occupation taxes are particularly poorly understood," Fox said. "In legal theory, these taxes are imposed on businesses, but in practice, the costs are passed on to consumers and many taxpayers want more information about how these revenues are used."
No one testified against the bill and the committee took no immediate action on LB445.