Licensure fee waiver advanced
Senators advanced a bill from general file Feb. 21 that would waive initial licensing fees for a variety of health professions under the Uniform Credentialing Act.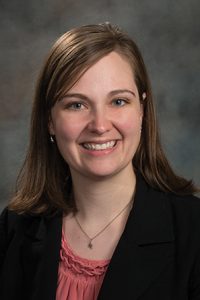 LB112, introduced by Omaha Sen. Sara Howard, would waive initial licensing fees for individuals who:
• are 18 to 25;
• have a household income less than 130 percent of the federal poverty level or are enrolled in a state or federal assistance program; and
• are active duty services members or their spouses, honorably discharged veterans or their spouses and un-remarried surviving spouses of deceased service members.
Howard said that an estimated 8,000 to 9,000 Nebraskans could take advantage of the waiver.
She said a study by the Institute for Justice reported that the average licensing fee for low- and medium-income occupations was $209.
"Many individuals who are looking at paying this fee, especially for the first time, might be fresh out of school and likely facing the burden of paying off student loans," Howard said.
Sen. Steve Erdman of Bayard questioned whether the bill would result in people outside the three designated groups paying more for their licenses. Howard said any increase would be negligible.
"The amount of impact of having someone get into their job quicker and then start paying income taxes into our state general fund is exponentially larger than the modest amount that we collect on licensing fees," she said.
Senators voted 28-0 to advance LB112 to select file.