Incentives sought for affordable housing development
A bill that would provide incentives for construction of low-income housing was considered Feb. 19 by the Urban Affairs Committee.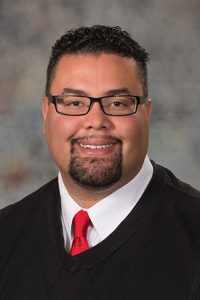 LB136, introduced by Sen. Justin Wayne of Omaha, would incentivize affordable housing projects by providing residential density increases and regulatory concessions, as well as incentives for developments that include a certain percentage of income-restricted rental units for low-income residents.
The bill would apply to metropolitan-, primary- and first-class cities.
Wayne said that incentives could include, for example, waiving parking ratio requirements or reducing construction site requirements.
"Rather than by using the financial incentives to encourage affordable housing [construction] this bill will provide regulatory incentive to do so," Wayne said.
Executive Director of the Nebraska Housing Developers Association, Matthew Cavanaugh, testified in favor of the bill. LB136 would reduce construction costs that have risen sharply in recent years making many new houses too expensive for low-wage earners, he said.
"Increasing the approved density of units allowed on a development gives a developer the ability to spread the fixed cost of land, utilities, legal work, marketing and other [expenses] across more units," Cavanaugh said.
Also speaking in support of LB136 was Renee Just of Nebraska Appleseed. She said more than half of Nebraska households are cost-burdened, or paying more than 30 percent of their income for housing, including more than 20,000 in Lincoln.
Just said the bill would help ease the "affordable-housing crisis" in Nebraska.
Chad Nabity, regional planning director for the city of Grand Island, testified against the bill. He said density bonuses are appropriate in high-transit areas, but not in smaller cities like Grand Island. LB136 also would be onerous for cities, he said.
"It is a complete slam on local control," Nabity said.
Also testifying in opposition was Lynn Rex of the League of Nebraska Municipalities. Rex said she agreed with the goal of creating more affordable housing, but could not support a bill that "guts" local planning ordinances.
"The better approach is to have the developers come to the city [and] work with the municipality on how best to implement an affordable housing process," Rex said.
The committee took no immediate action on the bill.