Bill would require voter approval for wireless taxes
Municipalities could levy additional taxes on wireless services only with voter approval under a bill considered Feb. 19 by the Transportation and Telecommunications Committee.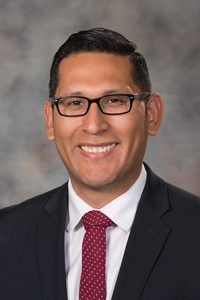 LB550, introduced by Omaha Sen. Tony Vargas, would require a municipality to secure voter approval before imposing a local sales tax on wireless services. Vargas said other Midwestern states provide the same services at a much lower cost to consumers.
"Not only does Nebraska have the fourth highest tax rate in the country when it comes to cell services, it is far and away the highest in the region," he said. "Why are Nebraska taxes so much higher than every other state?"
The bill would make additional changes to taxes and fees imposed on wireless services, including:
• lowering the enhanced wireless 911 surcharge from 70 cents to 35 cents;
• eliminating the prepaid wireless surcharge; and
• exempting wireless service from a surcharge used to fund the state's telecommunications relay system.
Chris Peterson, representing T-Mobile, spoke in support of the bill. Nebraska's wireless tax burden is exceedingly high, he said.
"At a time when carriers are expanding and improving their networks … high taxes deter business growth and expansion," Peterson said. "Curtailing these high taxes would reduce business uncertainty."
Norman Weberka of Brainard opposed the bill. The enhanced wireless 911 surcharge will fund important technological advances in the way the deaf and hard of hearing community interact with first responders, he said.
"Several years ago, Nebraska took action to establish a relay system statewide so deaf people would have access to phone services," Weberka said. "But if they don't have the money to make those services accessible, the deaf and hard of hearing community may be in the dark again."
Representing the Nebraska Public Service Commission in opposition to the bill was Commissioner Tim Schram. LB550 would reduce funding for public safety and next-generation 911 by 22 percent, he said, while providing minimal tax relief to consumers.
"This would turn back the clock on the Legislature's unanimous decision last year to move forward with next-generation 911 services in Nebraska," he said.
The committee took no immediate action on the bill.