Grant funds proposed for 211 service
The Transportation and Telecommunications Committee heard testimony Feb. 19 on a bill that would provide grant funding to a statewide health and human services referral program.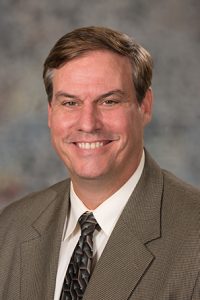 Currently, the Telecommunications Relay System Act levies a surcharge on telephone lines in Nebraska to provide specialized equipment for qualified deaf, hard of hearing and speech-impaired individuals.
LB641, introduced by Omaha Sen. Mike McDonnell, would allocate a portion of that surcharge to provide a $300,000 annual grant to the 211 Information and Referral Network.
The network is a free hotline that connects Nebraskans with non-emergency health and human services, McDonnell said, and currently is administered by United Way of the Midlands.
Much of the funding for 211 comes from charitable donations in Omaha, where United Way of the Midlands is located, he said.
"211 serves as a catalyst between people looking for help and those looking to help them," McDonnell said. "Right now, 211 is vulnerable to a downturn in the economy and changes in the philanthropic community."
The grant would be used to create a website to educate users about and connect them with available services. The grant also could be used to provide 24/7 service through telephone and online access.
The Nebraska Public Service Commission would accept applications from potential providers each year and approve a program administrator based on its ability to update the information and referral services annually, geographically index such services by county and meet all accreditation standards set by the Alliance of Information and Referral Systems.
Pamela Schwalb, chief operating officer of United Way of the Midlands, supported LB641. She said current reliance on Omaha-area philanthropy makes the statewide service vulnerable to changes in local contributions.
"It is the most comprehensive source of local human and social services information in the state," Schwalb said. "Sustaining the infrastructure of 211 is safeguarding a vital statewide service."
Representing the Nebraska Public Service Commission, Commissioner Mary Ridder also spoke in support of the bill.
"The 211 information and referral system is a valuable service for consumers seeking to obtain assistance with a wide range of needs," she said. "While we support the goals of LB641 to provide a stable funding source … we ask that the surcharge is clearly labeled [on phone bills] so that people know exactly where their money is going."
Opposing the bill was Michelle Weber, representing Nebraska Advocacy Group. She said it would divert the surcharge for something completely unrelated to the original Telecommunications Relay System Act.
"We do not oppose the 211 program, but we do object to the funding source proposed in the bill," Weber said. "It adds pressure to the surcharge system at a time when our state is attempting to address other surcharge priorities."
The committee took no immediate action on the bill.