Changes to dental hygienist licensure sought
The Health and Human Services Committee heard testimony on a bill Feb. 14 meant to address a shortage of dental care providers in rural areas.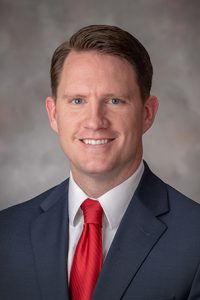 LB312, introduced by Blair Sen. Ben Hansen, would allow licensed dental hygienists to perform residential care through a home-health agency or hospice service. The bill also would eliminate a requirement that a dental hygienist have 3,000 hours of clinical experience to treat adults unsupervised in a public health setting. There currently is no clinical-hour requirement to treat children.
Hansen said 53 Nebraska counties, mostly rural, are federally designated as service-shortage areas, with 22 having no practicing dental hygienists.
"There is a need for expanded care across Nebraska," Hansen said. "Authorizing dental hygienists to do what they're trained to do is good public policy."
Heather Hessheimer of the Nebraska Dental Hygienists Association testified in favor of the bill. She said the number of dentists per capita in Nebraska has declined in the past 10 years, and many nursing homes and assisted living centers do not have a dentist on staff. Those factors contribute to gaps in coverage, Hessheimer said.
"Oral health is integral to overall health, yet those who need dental care the most are often the least likely to receive it," she said.
Jeremy Eschliman of the Two Rivers Public Health Department also testified in favor of the bill. He said that in some areas of the state, patients must drive up to an hour-and-a-half to see a dentist. Dental hygienists could help to fill that need, he said.
Testifying against the bill was Mark Hinrichs, president of the Nebraska Dental Association. He said dental work performed outside of a dentist's office, without proper equipment, is risky.
"You can't treat [gum] disease in someone's home," he said.
Hinrichs added that the 3,000-hour requirement is proper for adult dental care and should not be removed.
The committee took no immediate action on LB312.