Critical infrastructure public records bill clears first round
Lawmakers gave first-round approval Feb. 14 to a bill intended to protect information related to critical infrastructure in Nebraska.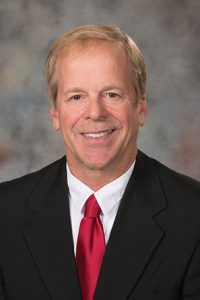 Current law allows for withholding certain information from disclosure under Nebraska's public records law. LB16, sponsored by Albion Sen. Tom Briese, would incorporate terms and definitions from federal regulations in order to add details of physical and cyber assets of critical energy or electric infrastructure, if the disclosure would threaten national security, public health or safety.
Under this provision, disclosure of the identity of personnel responsible for granting access to physical or cyber assets could be withheld. General infrastructure location and the identity of a CEO, general manager, vice president or board member of a public entity could not be withheld under the new exception.
There currently are 21 items that can be withheld from disclosure under the state's public records law, Briese said, and critical infrastructure should be added to the list.
"We live in a world of bad actors, some of whom are intent on disrupting our way of life," he said. "One avenue for someone so inclined is to target our energy infrastructure, whether it's our power grid, fossil fuel infrastructure or [other assets]."
Lincoln Sen. Mike Hilgers said he understood the bill's intentions, but questioned both the need to duplicate federal exceptions in state law and the broad nature of the personnel exemptions. Hilgers said he would be willing to work on altering the language before the next round of debate.
"I'm not supportive of that language as it's currently drafted," he said.
Sen. Mike Groene of North Platte echoed those concerns, saying information regarding the workings of government should be available to members of the public who pay for government to operate.
"I'm a huge supporter of transparency," Groene said. "I own that [information]. I am a citizen."
Briese agreed to take senators' concerns into consideration before select file and lawmakers voted 38-0 to advance LB16.