Home brewer bill advances
A bill that would allow non-licensed home alcohol brewers to participate in certain public events advanced from general file Feb. 12.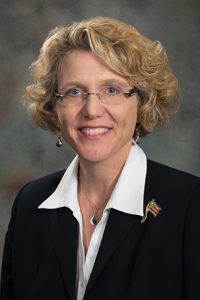 LB235, introduced by Sen. Sue Crawford of Bellevue, would allow home brewers to offer their product at exhibitions, festivals, tastings and competitions as long as the alcohol is not for sale.
Crawford said that Nebraska's 11,500 home brewers were allowed to participate in such public events until 2016, when the state's liquor control commission barred unlicensed alcohol brewers from public distribution.
Missouri and Minnesota have laws similar to LB235, Crawford said, and removing the prohibition would allow home brewers greater opportunity to start a business.
"Not only do these events provide an opportunity to provide feedback but also to bring credibility and exposure as they create an avenue for Nebraska home brewers to compete on a national stage," she said.
Sen. Carol Blood of Bellevue supported the bill, saying it was not about alcohol but about entrepreneurship.
"We have a very enthusiastic community of home brewers and we'd love to see them [turn] that hobby into a business," Blood said.
Blood added that allowing home brewers to publicly offer their product would bring more events and tourism to Nebraska.
Sen. Curt Friesen of Henderson said his son is a home brewer who gave away his beer at festivals until the practice was deemed illegal.
"These festivals are well controlled; they don't get out of hand," Friesen said.
Senators voted 38-0 to advance LB235 to select file.