Repeal of helmet law considered
A proposal to repeal the state's motorcycle helmet requirement was considered by the Transportation and Telecommunications Committee Feb. 12.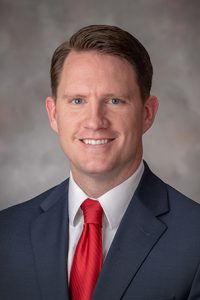 Current state law requires all motorcycle or moped riders to wear a protective helmet. LB378, introduced by Blair Sen. Ben Hansen, instead would give riders 21 and older the option to wear no helmet, but would require that eye protection be used.
Many out-of-state motorcycle riders avoid Nebraska because of the helmet requirement, Hansen said. Lawmakers should lift the [requirement], Hansen said, and open up the state to the economic boom that would result from increased motorcycle traffic.
"The core issue is whether riding without a helmet creates danger on the road," he said. "It is about whether or not forcing riders to ride with a helmet infringes on their personal freedom and individual liberty."
Former senator Dave Bloomfield, who offered similar proposals during his time in the Legislature, spoke in support of the bill. Freedom is a precious commodity, he said, that, once lost, is nearly impossible to regain.
"We could gain revenue, tourism and respect from other states," Bloomfield said. "The most important thing we can gain is the restoration of one freedom that the government has removed from a small minority [who] not many people care or think about."
John Ross of Bancroft also supported LB378. The bill protects young riders, he said, many of whom do not completely understand the risks of riding motorcycles on the highway.
"With this law—no matter whose fault the accident was—our youth would have the protection of approved protective helmets," Ross said. "Adults, however, should have a choice in how much risk they want to take in their lives."
Dr. Nicholas Bruggeman, representing the Nebraska Medical Association, opposed the bill. One of his patients broke both legs and arms in a motorcycle accident, he said, but did not suffer a traumatic brain injury because he was wearing a helmet.
"I remember distinctly his dad holding the helmet, which was caved in on the left side," Bruggeman said. "That indicates to me what would have happened to his skull, had he not been wearing his helmet."
Patrick Lange of Cozad also testified in opposition. Lange said his wife was killed and he suffered permanent neurological damage when the couple was involved in a motorcycle accident while not wearing helmets.
Lange said that while he cannot know whether choosing to wear a helmet would have saved his wife's life, he is happy that his sons will not have to make that choice.
"I'm grateful I live in Nebraska because my sons ride motorcycles and I know they have no choice but to have a helmet on," Lange said.
The committee took no immediate action on the bill.