Workplace LGBTQ protections considered
Employees would be protected from discrimination based on sexual orientation and gender identity under a bill heard by the Judiciary Committee Feb. 7.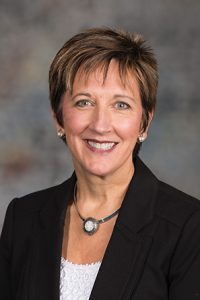 Introduced by Lincoln Sen. Patty Pansing Brooks, LB627 would prohibit employers, employment agencies and labor unions from discriminating against individuals based on their sexual orientation or gender identity.
Discrimination based on race, color, religion, sex, disability, marital status and national origin currently is prohibited.
LB627 would apply to employers with 15 or more employees or with state contracts regardless of the number of employees, the state of Nebraska, governmental agencies and political subdivisions.
There has been significant progress in acceptance of the lesbian, gay, bisexual, transgender and queer/questioning community, Pansing Brooks said, but LGBTQ Nebraskans still can face employment discrimination based on their sexual orientation or gender identity.
"This [bill] protects Nebraskans against being fired for simply being who they are and who they love," she said. "Times have changed and it's making Nebraska's lack of movement on employment discrimination look absurd and archaic."
Representing the Greater Omaha Chamber of Commerce, Jennifer Creager supported LB627. Omaha passed an anti-discrimination ordinance in 2012, she said, which has resulted in few claims or costs to businesses.
"Applicants should have the expectation that they won't be discriminated against by their employer just because of who they are," Creager said. "We hear from talented people who do not want to work in Nebraska because we don't protect against discrimination."
Morgann Freeman, testifying on behalf of the Greater Omaha Young Professionals Council, said the lack of workplace protections for members of the LGBTQ community is a deciding factor in where to work—both for her as a queer black woman, and for many other young professionals.
"We should be able to contribute our expertise and skill to their jobs and careers as their full, authentic selves without fear of discrimination by their employers," Freeman said.
Eli Rigatuso also supported LB627. He said he considered leaving Nebraska because of discrimination he faced in the workplace as a transgender man.
"I'm not asking for anyone to be transgender; I wouldn't wish that on anyone," Rigatuso said. "What I'm asking for is to be met and treated how I wish to be treated. To be seen, valued and affirmed as a citizen of Nebraska, as a human being, as a life."
Opposing the measure was Tom Venzor, executive director of the Nebraska Catholic Conference. The bill does not protect against reverse discrimination, he said, and could prevent a Christian bookstore owner from running his business as he chooses, for example.
"LB627 uses government coercion and punishment … to affirm conduct and messages that conflict with [some employers'] sincerely held beliefs," Venzor said. "This undermines the ability of an employer to carry out a business in accord with their mission."
Karen Bowling, executive director of the Nebraska Family Alliance, also opposed the bill.
"Government should not have the power to punish citizens for simply declining to express ideas that violate their beliefs," Bowling said.
The committee took no immediate action on the bill.