Adoption rule change proposed
The Judiciary Committee considered a bill Feb. 7 that would permit adoption by two people regardless of marital status.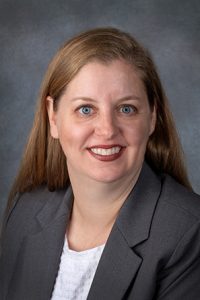 LB426, introduced by Bennington Sen. Wendy DeBoer, would allow two persons jointly, regardless of marital status, to adopt a child without requiring the child's first parent to relinquish his or her parental rights.
DeBoer said the best interests of the child always should be the primary concern in adoption cases.
"In situations where there is a second person who already occupies the parental role in all but legality, it's important to provide a method for legal recognition," she said.
Representing Voices for Children in Nebraska, Taylor Givens-Dunn spoke in support of the bill. She said it would help bring more children out of the state foster care system and into loving homes.
"All children deserve to know that their relationships with both of their parents is stable and legally recognized, regardless of their marital status or sexual orientation," Givens-Dunn said. "This will both protect children and grant families important protections under the law."
Kristin Williams also supported the bill. She and her partner chose to raise a family in 2000 before same-sex marriage was legalized. The romantic relationship ultimately ended, she said, but their parenting relationship did not.
"Like any loving parent, we want long-term, failproof legal rights for our children," Williams said. "Neither my gender, nor the [legal status] of my same-sex relationship in 2000 has any bearing on the unquestionable reality that my son is my son."
Susan Sapp, representing the Nebraska Bar Association, opposed the bill. The association supports the concept behind LB426, she said, but loopholes remain in the bill that could allow for adoptions to be completed without home studies, as is current practice.
The committee took no immediate action on the bill.