Bill would waive occupational fees
Young adults, low-income earners and those associated with the military would not have to pay certain occupational licensing fees under a bill considered Feb. 6 by the Health and Human Services Committee.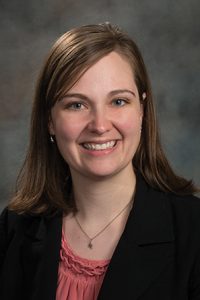 LB112, introduced by Omaha Sen. Sara Howard, would waive initial licensing fees for a variety of health professions under the Uniform Credentialing Act. The bill would apply to Nebraskans who:
• are 18 to 25;
• have a household income less than 130 percent of the federal poverty level or are enrolled in a state or federal assistance program; and
• are active duty services members or their spouses, honorably discharged veterans or their spouses and un-remarried surviving spouses of deceased service members.
Howard said she can empathize with young professionals who are beginning their careers while carrying burdensome college loan debt.
"When I graduated from law school in Chicago, my bar fees were $1,000," she said.
Howard said that Iowa and Missouri have offered reduced licensing fees for the groups covered under LB112, and she does not want higher licensing fees to cause people to move out of Nebraska in order to start their careers.
Nicole Fox of the Platte Institute spoke in favor of the bill. She said reducing fees would help those who've taken on significant debt while pursuing higher education.
"Keep in mind that workers applying for these licenses may have experienced loss of income while obtaining needed training, may have had significant tuition costs and, in many cases, may also have to pay for continuing education to maintain that license," Fox said.
Also testifying in support was James Goddard of Nebraska Appleseed. He said labor trends show that many low-wage jobs will be replaced by skilled jobs, and Nebraska is unprepared for that transition.
"We need to make the path to better-paying jobs as simple as possible," Goddard said.
Ronald Banse, speaking on behalf of the Nebraska Board of Cosmetology, Electrology, Esthetics, Nail Technology and Body Art, testified against LB112.
He said that last year 352 people applied for an initial license through the board, generating $23,000 in revenue. The absence of those fees, Banse said, would make it harder for the state to balance its budget.
"These fees are a minimal investment," he said. "Nebraskans must do their part to support our economic stability."
In her closing statement, Howard clarified that money from license fees does not go into the state's general fund, so the bill would not impact the state's budget.
The committee took no immediate action on LB112.